EquityMultiple Review -- Vetted commercial real estate investments
EquityMultiple stands out among real estate crowdfunding investment platforms because they're primarily funded by a major commercial real estate investment firm (Mission Capital) rather than VCs. They offer fewer investments than some other platforms, but that's a deliberate choice, both to ensure sufficient due diligence, and to keep the choices simple for their primary customer base, which remains small retail investors.

Our Rating
Excellent
EquityMultiple
Founded: 2015
Investment Types: Real Estate
Sectors: Commercial Real Estate, Cannabis, and Real Estate
Minimum Investment: $5,000
Advertised Returns: 6-14%
Must be accredited
 Pros
Strong Commercial Real Estate pedigree via financial backers (Mission Capital) and co-founders
Mix of debt, equity, and preferred equity offerings
Detailed due-diligence on investments prior to offering them (accept fewer than 5% of potential deals)
Responsive customer support
 Cons
Generally lower number of active investment compared with some other platforms
Only open to accredited investors
Overview
This EquityMultiple Review will help you learn more about EquityMultiple's investment offerings, including how the alternative investments on EquityMultiple are structured, and what your potential returns might be. You can read more about the criteria we use to review investment platforms here.
While many of the real estate crowdfunding platforms are VC-backed, EquityMultiple's primary investor is Mission Capital, a traditional commercial real estate financing firm. And while many platform founders come from the tech world, EquityMultiple CEO Charles Clinton was a practicing real estate lawyer working in private equity before co-founding EquityMultiple alongside chief investment officer Marious Sjulsen. Yet despite that heritage, and while many other platforms aggressively chase institutional money, EquityMultiple is focusing squarely on individual investors. (After working through several flavors of real estate debt investments, I made my first real estate equity investment through EquityMultiple.)
Hear more from EquityMultiple CEO and co-founder Charles Clinton in our Q&A over on the blog.
Types of investments EquityMultiple offers
EquityMultiple offers a variety of commercial real estate investments, including hotels, multi-family apartment complexes, condo conversions and even some industrial real estate. EquityMultiple is only open to accredited investors, and the the minimum investment is $5,000 (though some offerings have higher minimums).
What do you get when investing with EquityMultiple?
When you invest through EquityMultiple, as with many real estate crowdfunding investment platforms, what you actually receive is a membership interest in what's known as a special purpose entity, typically an LLC created specifically for the investment. The LLC in turn is what actually holds the equity, preferred equity, or debt interest in the property. For each investment you make with EquityMultiple, you'll receive a separate K1 at tax time to report your share of the income received by the LLC.
How does EquityMultiple make money?
The fees on EquityMultiple vary slightly depending on the type of deal:
Equity Deals
2% Placement Fee (EM Commission) – Paid by Sponsor
0.5-1.0% Annual Fee - Paid by Investors Annually
Preferred Equity Deals
2% Placement Fee (EM Commission) – Paid by Sponsor
1% spread off total preferred return – Paid (or Accrued) by Investors Monthly
Debt Deals
2% Placement Fee (EM Commission) – Paid by Sponsor
1% spread off interest rate – Paid (or Accrued) by Investors Monthly
Potential returns and cashflow
The projected return varies based on the type of investment (for example, debt investments offer lower returns but also lower risk as compared with equity or preferred equity), but EquityMultiple advertises returns in the 6-14% range, with the potential for additional upside on equity deals when the property is sold or refinanced.
As with many real estate investments, investors typically receive some form of regular cashflow, such as from interest payments or rental income. The amount and frequency will vary depending on the particular investment, though are usually monthly or quarterly.
Breadth of offerings on EquityMultiple
Browsing past investments, you can see a diverse selection of investments, both in terms of category (multi-family, retail, industrial) as well as geographically. Unfortunately, there's usually only a few investments available at any given time, so if the particular investment doesn't meet your needs, you're on hold until a new deal comes along. EquityMultiple is catering to the individual investor (especially those relatively new to real estate) so it's understandable that they want to limit the choices to avoid overwhelming investors, but it would be great to see more active choices available as they scale up the business
Regulatory framework
EquityMultiple is a Registered Investment Advisor (RIA), which means they are registered with the SEC.
EquityMultiple emphasizes their role in curating and selecting investments, stating that they accept fewer than 5% of proposed deals. While that should not be a substitute for your own due diligence before making any investment, it is a different approach than some other platforms offering similar investments, and which function more like marketplaces.
This review was first published on 24 March 2017.
---
Our Rating
Excellent
Active Offerings from EquityMultiple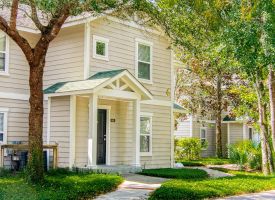 Forest at Fenwick
Invest in Forest at Fenwick, a 94% occupied, 80-unit multifamily property in the high income, Charleston suburb of John's Island, South Carolina (the "Property" or "Forest at Fenwick") from two time repeat Sponsor Rowan Capital (the "Sponsor").
Read More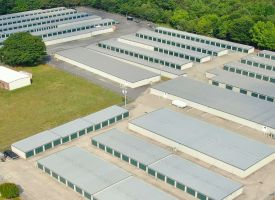 VanWest Self Storage Fund III
Invest in VanWest Storage Fund III, a diversified, self storage fund with an institutional quality sponsor. VanWest seeks to provide stable cash flow through an asset class that has historically outperformed other property types in periods of economic uncertainty and high inflation.
Read More
Cash Flowing Miami Beach Luxury Hotel
EquityMultiple is pleased to offer a $7M common equity investment (the "Investment") in the acquisition of the Meridian Hotel Miami Beach, a 73-key luxury boutique hotel in the desirable South of Fifth submarket of Miami Beach, FL (the "Property"). The Property was recently completely renovated in 2016 and has already rebounded well from the Covid-19 Pandemic. The stylish boutique hotel has a 1920's Art Deco feel with top of the market amenities including a highly popular bar, Minibar, a lobby café and an intimate outdoor pool. The Property represents a rare, well-located, cash flowing hotel in one of the country's strongest lodging markets.
Read More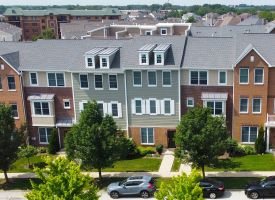 Orland Park Townhomes
We would like to present the opportunity to invest in a 100% occupied, 16-unit multifamily property in Orland Park, a Chicago suburb ("The Property"). DMG Capital LLC, ("The Sponsor") of Orland Park Townhomes, is acquiring the Property from an inexperienced seller who purchased the property in 2020 and did not actively seek market rent increases during its tenure. The Sponsor's strategy is to increase the rent prices to market levels which will require minimal capital expenditures due to the townhomes' recent construction in 2019. This value-add business strategy has been executed by DMG Capital several times within the Chicago market.
Read More
Express Car Wash
Invest in Express Car Wash, an opportunity to capture fixed returns through the financing and development of a new express car wash in Los Angeles, CA. STG Capital Partners (the "Sponsor" or "STG") is an experienced local developer whose principals have over 20 years in the industry, having operated, advised or brokered over 50 car washes.
Read More
Alpine Note Series M23 - Three Months
EquityMultiple is pleased to offer investors an opportunity to invest in our improved Alpine Note product. The Alpine Note is a short-term alternative savings product, offering a target annualized compounding interest rate of 5.5% over a 3-month term (the "Alpine Notes").
Read More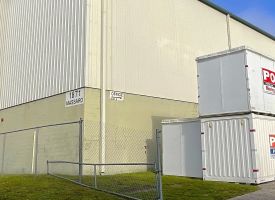 PODS Industrial Portfolio
Invest in the PODS Industrial Portfolio, a fully leased 154K square foot ("SF") industrial portfolio with a nationally established tenant, PODS, through three-time repeat sponsor, Ultimate Realty (the "Sponsor").
Read More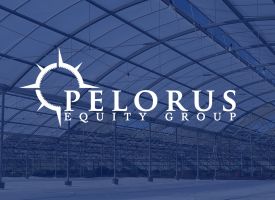 Pelorus Cannabis Debt Fund
Invest in Pelorus Fund, a mortgage based real estate investment trust with an investment grade credit rating that focuses on the cannabis sector. Pelorus has established itself as a reliable capital provider in the growing cannabis industry where companies rely on specialized real estate to operate efficiently. Pelorus brings an institutional approach to a non-traditional lending space while providing consistent opportunistic returns to its investors.
Read More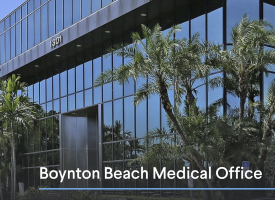 Boynton Beach Medical Office
EquityMultiple is pleased to offer a $3M equity investment (the "Investment") in the acquisition and repositioning of Congress Executive Center, a Class A, four-story, 40,210 square feet ("SF") medical office building located in Boynton Beach, Florida, (the "Property"). As of March 2022, the Property is 100% occupied and leased to twelve tenants. The Property was built in 1986 and renovated in 2014.
Read More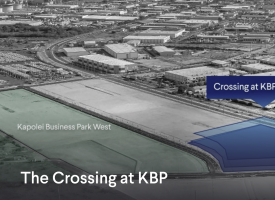 The Crossing at KBP
EquityMultiple is pleased to offer an $11M common equity investment (the "Investment") in the acquisition and development of The Crossing at Kapolei Business Park West, a 157K square foot ("SF") multi-tenant industrial development project in Oahu, Hawaii (the "Property" or "The Crossing at KBP"). The Property is ideally situated, less than a 15-mile drive to Honolulu Airport and Joint Base Pearl Harbor-Hickam and less than a 20-mile drive to Downtown Honolulu. Once complete, the Property will consist of 47 industrial units averaging ~3,300SF that will be individually sold to investors and/or local businesses.
Read More
Cooks Crossing Multifamily Preferred Equity
Invest in a 96% occupied garden style multifamily property located in Milford, Ohio, part of the Cincinnati MSA. The property has strong in place cash flow and the Sponsor plans to grow rents through $1.4M in capital expenditures focused on the property's exterior and amenities. The seller recently completed a $2M interior unit renovation plan and leases are already renewing at a substantial premium (~14% to 23%).
Read More
Allora at Friendswood
EquityMultiple is pleased to offer a $12.2M common equity investment (the "Investment") in the acquisition and lease up of Allora Friendswood, a newly built 249-unit multifamily property in the high income, Houston bedroom community of Friendswood, Texas (the "Property" or "Allora"). As of March 2022, the Property is 59% occupied. The Property is located in a high barrier to entry corridor (the Clear Lake/ NASA submarket) and is 20-miles southeast of Downtown Houston, TX.
Read More
Flint Creek and Rosemount Campgrounds
Invest in a first mortgage loan position that will facilitate the acquisition and repositioning of two campground resorts located in Middlesex, NY and Tamaqua, PA. The Properties benefit from strategic positioning as they are located under a three-hour drive from New York, Pennsylvania and D.C, representing over 40M in population concentration. Proceeds from the Investment would fund an interest reserve for the first mortgage loan and a light value-add business plan associated with the redevelopment of the two campgrounds to ultimately optimize the property for its highest and best use.
Read More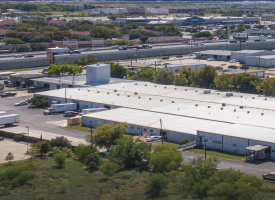 Interstate Business Park
Interstate Business Park is a 124,032 SF multi-tenant warehouse facility located in the Hays County submarket of Austin, TX. The property is currently 100% leased by three tenants. The business plan includes light renovations and an increase of rental rates to market levels as in-place tenants renew their leases during the hold period.
Read More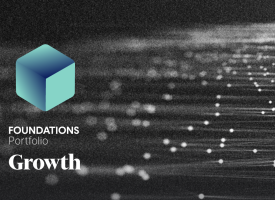 Foundations Portfolio - Growth I
EquityMultiple is pleased to offer a $3.5M investment in our first diversified portfolio offering (the "Investment" or the "Portfolio"). The Portfolio is tailored to provide diversification and focus on appreciation and upside potential. The Portfolio comprises two multifamily assets, an industrial property and a luxury hotel located in four of the top 10 largest MSAs. All four assets present a return profile that fits both our thesis and the current focus of our investor network. All four assets have been recently acquired and the respective sponsors' business plans are well underway.
Read More
Sponsored content
Other Investment Opportunities