Vint Review -- Invest in Fine Wine 🍷 for under $100
Vint offers fractional investments in hand-picked collections of Fine Wine for under $100, open to all US-based investors.

Our Rating
Excellent
Vint
Founded: 2019
Investment Types: Fine Wine & Spirits
Minimum Investment: $40
Open to all investors
 Pros
Open to all investors
Low minimum investment
Low market correlation
New collections released bi-weekly
 Cons
Short track record
No secondary market yet
Overview
This Vint Review will help you learn more about Vint's investment offerings, including how the alternative investments on Vint are structured, and what your potential returns might be. You can read more about the criteria we use to review investment platforms here.
Vint is a platform that offers fractional investments in collections of fine wine, and is open to all investors. Vint was founded in 2019 by Nick King, a former associate analyst at wine investment firm TSW.
Through its advisory board of wine experts, Vint selects investment-grade collections of wine, and stores them in bonded and insured facilities on behalf of investors.
Is Vint legit?
Yes, Vint is "legit" in the sense that it is a legitimate US business offering a legitimate alternative investment option to any US-based investor over the age of 18. Fine wine is a legitimate alternative investment asset class, and there is ample historical price and performance data available.
Types of investments Vint offers
When you invest on Vint, you're investing in fractional ownership of a specific collection of fine wine. Vint releases new collections for investment approximately every 2 weeks. Collections are selected and reviewed by an advisory board comprising fine wine experts and experienced wine investors. The total value of each collection is typically between $30K-$200K.
What do you get when investing with Vint?
When you invest with Vint, you receive a membership interest in an LLC, which is what actually owns the underlying collectible. Prospective investors should note that the LLC owns multiple items, rather than the more typical arrangement of a separate LLC (or other special-purpose entity) for each offering. Investors should review the offering documents in full to be sure they understand how the offering they're investing in relates to other items (series') owned by the LLC. Each series is treated as its own separate legal entity, similar to a company subsidiary.
How does Vint make money?
According to Vint, they charge a 0-15% "sourcing fee". Notably Vint also purchases at least 0.5% and up to 19.99% of each offering themselves, at the same price it's offered to shareholders.
Potential returns and cashflow
The primary gains from an investment on Vint are expected from sale of the wine collection, following a planned hold time of 3-7 years.
While cash-flow isn't explicitly part of an investment with Vint, they do indicate that if there is an opportunity to generate revenue from a particular collection, that any profit generated will be distributed to shareholders.
There is currently no secondary trading market available for shares in a Vint wine investment collection, but the company says they intend to offer one in the future.
Breadth of offerings on Vint
According to Vint, their investment committee first identifies wine investment themes, and then identifies specific collections matching those themes that they expect to increase in value over time. Vint says they use a proprietary data set as well as other analysis when selecting wine collections for investment.
For each collection, Vint publishes a thesis document (here's an example) with a brief explanation of why the collection was chosen, as well as detailing the bottles included in the collection.
Regulatory framework and due diligence expectations
Investments on Vint are offered through SEC Regulation A+, "Tier 2". Reg A+ offerings must be registered with the SEC, including detailed offering circulars, and offering firms are subject to a number of financial disclosure requirements.
This review was first published on 28 January 2022.
---
Our Rating
Excellent
Active Offerings from Vint
Bordeaux Millennium Collection
Robert Parker stated in a 2002 article that there was "evidence that this (2000) is the greatest vintage Bordeaux has ever produced." Twenty years later, in 2022, Sotheby's ranked the 2000 vintage as the #1 Bordeaux vintage to own and collect right now. Still holding its own after exceptional vintages in the 2000s and 2010s, the millennium vintage from Bordeaux is highly sought-after by collectors looking to drink now and to hold for decades to come.
Read More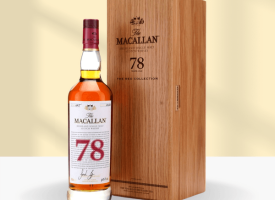 The Macallan Red 78 YO Collection
The 78-year-old Red Collection bottling from The Macallan was once the oldest bottling the distillery had ever produced. Behind only an 80-year release by Gordon & Macphail and Glenlivet and an 81-year-old release by The Macallan itself, this whisky stands in rarefied air. Since whisky needs to be over 40% alcohol when bottled to be considered Scotch Whisky, it is difficult for most average barrels to age past 50 years, much less 75. So, while this whisky was surpassed as the oldest, it will remain in the top echelon of aged whisky for many years to come. Additionally, as this bottling is a "guest" addition to the Red Collection, it is unlikely that many bottles of this rare spirit will be produced.
Read More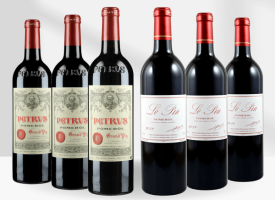 Pomerol Rarities Collection
Petrus and Le Pin are two of the highest value and most collectible wines in Bordeaux. These two Merlot-based superstars of the Right Bank of Bordeaux have skyrocketed to fame in an extremely short period (in Bordeaux terms), with Petrus only gaining notoriety after the second world war and Le Pin in the 1980s. Due to their small production numbers, longevity, and prestige, collectors worldwide scramble to secure allocations of both wines whenever they are available.
Read More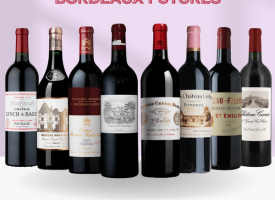 Bordeaux En Primeur 2021 Collection
This collection features 46 producers and over 1,100 bottles of the greatest wines of the 2021 vintage. The basket was carefully crafted to feature top producers from the region and to identify the wines offering the greatest relative value based on release prices. This collection offers an outstanding opportunity for investors to gain exposure to 2021 Bordeaux futures.
Read More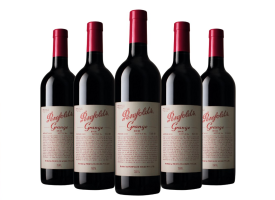 Penfolds Grange Vertical Collection
"Australia's most famous fine wine" is how Jancis Robinson describes Penfolds Grange in her world-renowned wine resource, The Oxford Companion to Wine. First produced in secrecy in a shed in the Barossa Valley, Grange has become a global icon, and the benchmark for the quality Australian winemaking can achieve. Celebrating the 70th anniversary of the first release of this legendary wine in 1952, we are thrilled to offer a thirteen vintage vertical of the most important contemporary releases* of Penfolds Grange.
Read More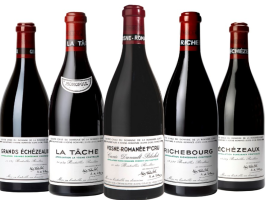 Domaine de la Romanée-Conti Horizontal Collection
The name Domaine de la Romanée-Conti may be the most well-known in the world. Known by most simply as "DRC" and those in Burgundy as "The Domaine," the wines produced under the DRC label are some of the most in-demand and expensive wines on the planet. Only working with fruit from Grand Cru vineyards, the caliber of wine is nearly unmatched in the world of wine.
Read More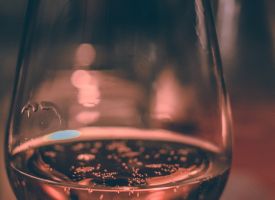 Rosé Champagne Collection
Champagne is continuing to show strong signs of growth in 2022 as the latest releases continue to garner great fanfare and demand, the prospects appear promising for rosé Champagne to maintain its momentum on the world stage. Our special Rosé Collection is a unique opportunity to gain exposure to this exclusive segment of the Champagne market.
Read More
Sponsored content
Other Investment Opportunities