A Q&A With Holdfolio CEO Jacob Blackett
On Holdfolio's novel approach to offering fractional debt and equity investments in portfolios of single-family homes to accredited and non-accredited investors alike
Published 07 June 2017 by
Andrew Savikas
We may receive compensation from affiliate links on this site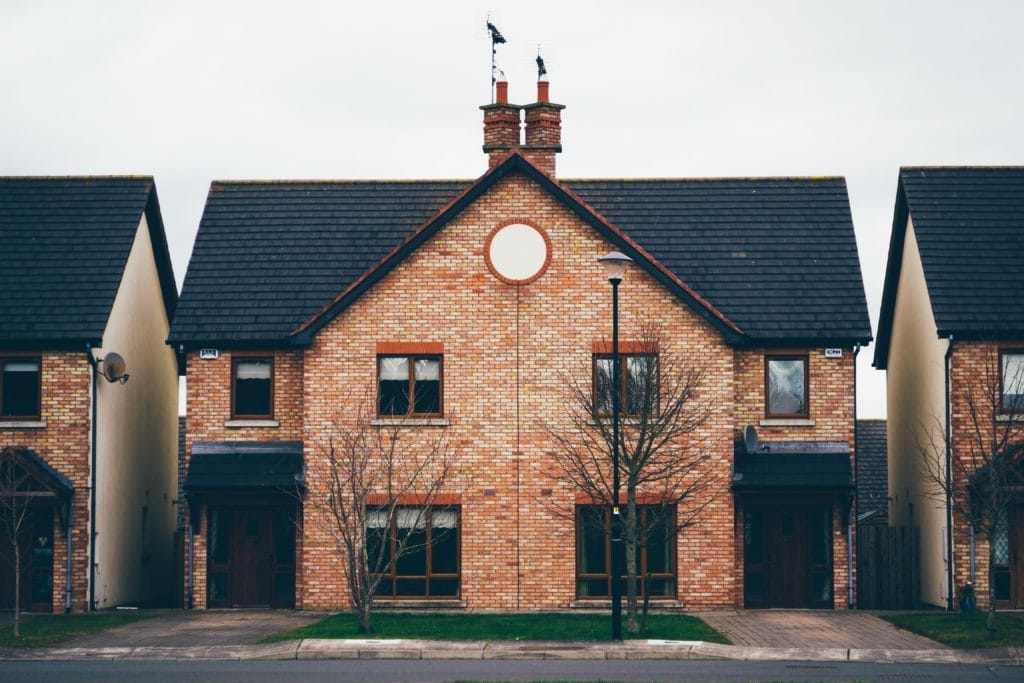 One of the intentions of the 2012 JOBS Act was to encourage innovation in financing and fundraising, and it's a big reason for the proliferation of investment crowdfunding platforms. There's a lot about what Holdfolio is doing that deserves to be called innovative, but ironically they're mostly using the parts of the regulations that were already in place before the JOBS Act to do it. While most of the crowdfunded real estate investment platforms actively avoid non-accredited investors, Holdfolio has embraced the nuances of Rule 506(b) that permit non-accredited investors into Reg D offerings under certain conditions (like MicroVentures, Holdfolio speaks by phone with every prospective investor, in part to fulfill their obligation to confirm "suitability").
Holdfolio co-founder and CEO Jacob Blackett graciously made time to answer some of my questions by email about Holdfolio's novel approach to real estate investment crowdfunding.
---
YieldTalk: Most real estate crowdfunding sites only serve accredited investors, and the ones with offerings for non-accredited investors mostly utilize SEC Reg A+ to offer some form of REIT. How did you come up with the Holdfolio model?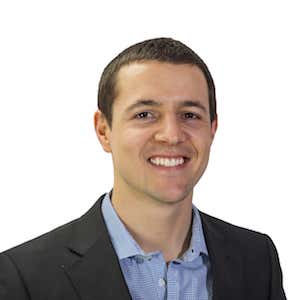 Holdfolio CEO Jacob Blackett: Holdfolio was founded in October of 2015 with the intentions to utilize SEC exemption rules 504, 506(b), and 506(c) of Regulation D. 506(c) was the newest addition created by the JOBS Act in 2012 which allowed general solicitation for offerings, one of the stipulations being that investments are accepted from accredited investors only. Rule 504 and 506(b) are exemptions that pre-date the JOBS Act and allow both non-accredited and accredited investors to invest, however no general solicitation is permitted so only individuals within our established network would be extended the opportunity to invest in any such opportunities.
YieldTalk: You're offering both debt and equity investments, but they're structured a bit differently than what most of the other real estate platforms are offering. Can you explain a bit about each of them?
Holdfolio CEO Jacob Blackett: Our offering structures change from one offering to the next, but generally speaking we do offer both debt and equity options and our structures are kept as simple as possible. For example, a recent equity offering that is now closed resulted in equity investors receiving collective ownership of 85% of 10 properties, while our company retained 15% ownership. A recent debt offering that is now closed resulted in investors earning an interest rate of 8% with a collective 25% share in the net rental income going to investors above the interest rate yield.
YT: Most investments like the ones you're offering on Holdfolio are only offered to accredited investors. How are you making yours available to non-accredited investors? What are the limits on the number of non-accredited investors that are able to participate in any given investment?
JB: If someone who is non-accredited invests with us, then this opportunity is compliant with rule 506(b) or 504 of Reg D. Rule 506(b) allows up to 35 non-accredited investors to participate.
YT: I understand that right now all of your investments have been in the Indianapolis and Dayton markets. Do you have plans to expand?
JB: We currently own approximately 145 rental units comprised of one 46-unit apartment, and 99 single family homes. We are closing on a 50-unit apartment community within 30 days to raise our ownership to 195 rentals. 13 of our single family homes are located in Dayton, OH, the rest are in Indianapolis, IN. Currently, we are actively seeking opportunities in Indianapolis, IN, Dayton, OH, Columbus, OH, & Cincinnati, OH and we have every intention to establish a strong presence in each of these markets.
YT: Real Estate investing can be quite intimidating to newcomers, even those with a business background or even some experience in the startup world. What advice would you give someone interested in Real Estate investing to improve their knowledge?
JB: Real estate investing is not a race, and it's not a get rich quick scheme. If you're a newcomer, then you should start making some calls to build relationships with those who have a track record with real estate investing, most likely there are people in your current network that you can learn from. Take your time, learn as much as you can by utilizing all of the free resources online and taping into experienced individuals. Start with a moderate investment size, and work your way up as you experience successes and stronger confidence levels.
YT: It's obviously still early days, but two of the biggest clusters of crowdfunding sites are in Real Estate (which you're obviously familiar with) and Startup/Angel. In both categories, I've repeatedly heard incumbents dismiss crowdfunding offerings as "not good enough" for the traditional funding sources (VC or sponsor/syndicates, respectively). How would you respond to a wary investor who's hearing that?
JB: An individual investor most likely has different investment goals than a VC or other traditional funding source might have. When it comes to evaluating investments, a large part of this process depends upon what the prospective investor is looking to achieve. For example, Holdfolio doesn't work with many investors because of a variety of reasons that may include investment hold period, returns, asset class, etc. But, many investors find our options a perfect match for them and we have great success with these partnerships. So, I can't really compare any prospective investors (the wary investor vs. VC) unless I know what their individual goals are. Broadly speaking, I don't think a wary investor should invest in any type of private placement. Through due diligence and education the wary investor should become a comfortable/confident/educated investor before they decide to invest.
YT: This emerging industry hasn't yet been through a housing downturn, what do you think will happen when it does?
JB: Companies who rely on their success based upon speculative investment approaches will be in trouble. Crowdfunding platforms who funded too many speculative investments will face strong backlash when investors lose money. Personally, I'm not concerned with our current investments going into a downturn, if anything I may be a little excited to see less competition and a better environment for buyers.
YT: With any investment, diversification is important. Spreading the investment across 10 or more properties is obviously more diversification than a single property, but all of those properties are still within a fairly small geographic area. How would you respond to an investor concerned about too much geographic concentration investing in Holdfolio?
JB: We list many risks of investing on our site and in our investment documents, one of them is exactly this point. An investor must be comfortable with this risk, among many other risk factors, it's an unavoidable factor of investing.
YT: How much of your customer base is individual investors vs. institutions or family offices?
JB: The large majority of our investors are individuals.
My sincere thanks to Holdfolio CEO Jacob Blackett for taking the time to answer our questions. You can learn more about Holdfolio from our database of crowdfunding investment platforms.
---
Want to learn more but aren't sure where to start? You can explore 162 crowdfunding investment platforms in our database and learn more about the nuts and bolts of crowdfunding and alternative investing on our blog. Did you know you can use a self-directed retirement account to invest in many alternative investments? Rocket Dollar makes it easy, and when you sign up using that link you'll be helping to support YieldTalk.
Sponsored content
Other Investment Opportunities