Venture
 Video Games/Entertainment
 Real Estate
Republic Review
Republic is an investment crowdfunding using Reg CF to offer investments in startups, video games, and real estate to anyone, in some cases for as little as $100. Wide selection, including multiple companies with black founders

Our Rating
Spectacular
Republic
Founded: 2016
Investment Types: Venture, Real Estate, and Video Games/Entertainment
Sectors: Agriculture, Child Care, Fashion, Hardware, Media, Mobile, Pets, Retail, Residential Real Estate, and Video Games
Minimum Investment: $100
Open to all investors
 Pros
Low-minimum investments
Mission-oriented investor groups
Excellent investor education content
Detailed and digestible investor presentation
Exceptional design and user experience
Customizable "autopilot" option
Overview
This Republic Review will help you learn more about Republic's investment offerings, including how the alternative investments on Republic are structured, and what your potential returns might be. You can read more about the criteria we use to review investment platforms here.
Republic's founders include alums from both Uber and AngelList, bringing strong startup credibility and experience to the table. Republic is distinguishing themselves among Title III funding portals with a standout social user interface, including neat features like investment groups, as well as ultra-low minimums (as low as $10 for some investments), which is quite low even among crowdfunding portals.
Since launching in 2016, Republic has continuously added new features and investment offerings, and now stands out as one of the best, especially for non-accredited investors. Republic has also taken visible steps to include minority-founded startups in their offerings, and even to publish a report showing the dearth of funding opportunities for minority founders in the traditional venture capital ecosystem.
You can invest in Republic using a Self-Directed IRA or 401(k) like the ones offered by our friends at Rocket Dollar.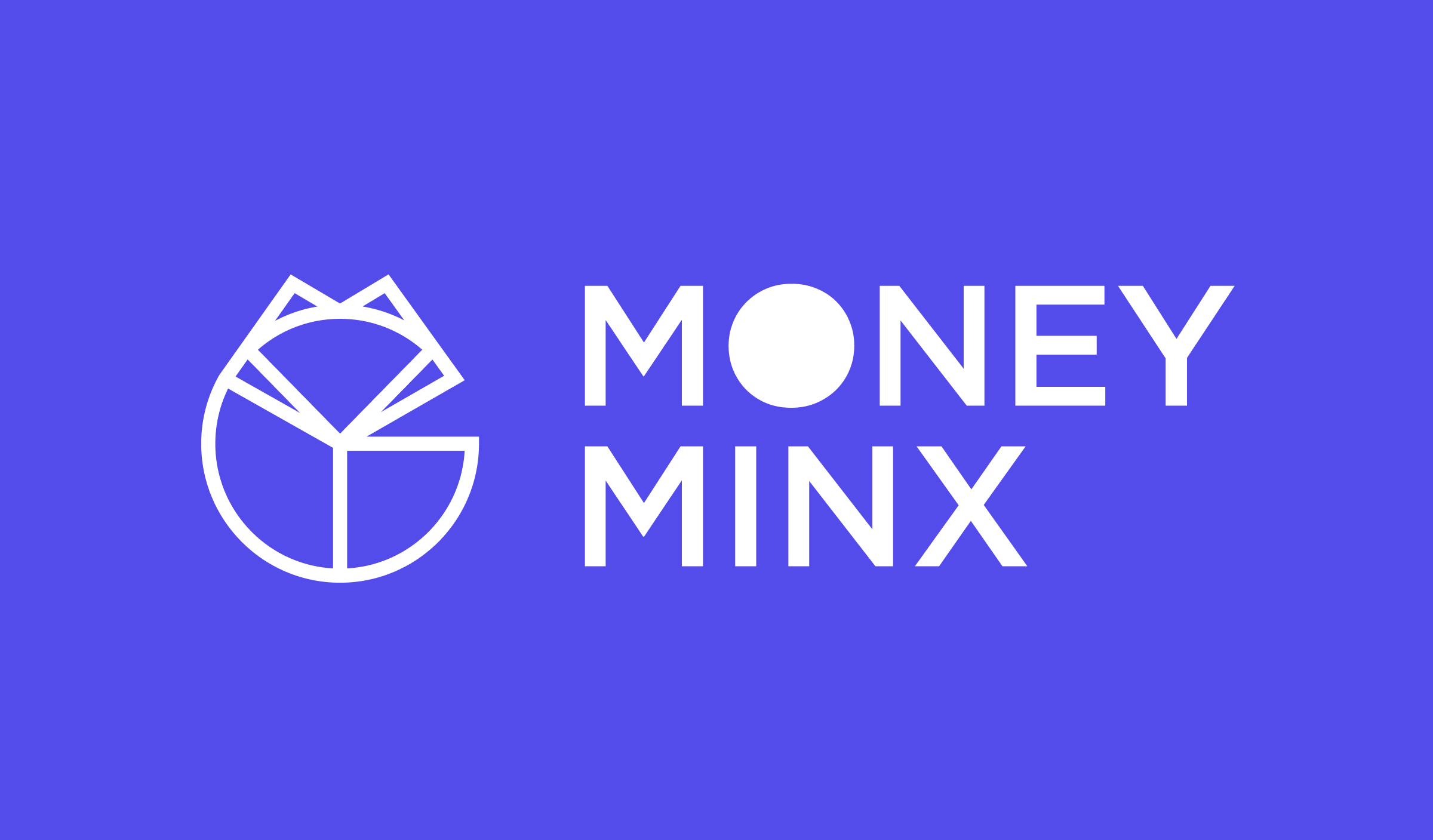 👋 Before you make your next investment, do what we do at YieldTalk and track your net worth and investment portfolio (including alternatives and crypto) in one place with Money Minx.
Open your free account  
Types of investments Republic offers
Investments on Republic are typically for early-stage (also known as "seed-stage") investments in startups. In some cases, companies offer additional perks based on higher investment levels (eg product samples, meetings with executives). In 2019, Republic acquired SheWorx, a platform focused on female founders, then in April 2020 they acquired video-game funding platform Fig, and in June 2020 they acquired fractional real estate platform Compound to now offer investments in real estate (right now primarily condos in major metro areas) for as little as $100.
Republic also offers what they call "autopilot" which lets investors automatically direct recurring investment dollars into startups that meet specific (and adjustable) criteria.
What do you get when investing with Republic?
Most startup investments on Republic use a variation of what's known as a Simple Agreement for Future Equity (SAFE), which has a bit in common with a convertible note, but is not actually a debt instrument. Republic has a standout investor eduction section with details about their "CrowdSAFE" and how it works.
Investors in the real estate offerings receive membership interests (similar to shares) in an LLC. This is a very common structure among real estate investment platforms, though note that instead of a K-1, investors will receive a form 1099-DIV, because the LLC is structured as a REIT.
How does Republic make money?
Republic charges offering companies a 6% commission on the total amount raised, and also retains 2% of the securities themselves (this is also true of the real estate investments). So in the case of the maximum $1M annual raise under Reg CF, Republic collects $50,000 in commission, and receives SAFEs with a nominal value of $20,000.
Potential returns and cashflow
Investments on Republic are high-risk angel investments in startups. There are no interest or dividend payments from a SAFE, and except under very limited circumstances, the investment must be held for at least 12 months, with minimal expectation of any market for the SAFE after that period. Most startup investments lose some or all of their value.
Investments through Republic Real Estate may include dividends representing a prorated share of the rental income from the property, though Republic says most of the gain from their real estate offerings should be expected in the form of appreciation when the property is sold in 3-5 years.
Breadth of offerings on Republic
Republic has ramped up their dealflow considerably over the past several years, and as of this writing there are 52 companies raising on Republic. There are also 3 real estate investment offerings available.
Unlike some other equity crowdfunding platforms that perform minimal screening on offering companies, Republic performs their own rigorous due diligence (they claim less than 5% of companies that apply are listed on the platform). You can read more about their screening process on the Republic website.
Regulatory framework and due diligence expectations
Republic is an SEC registered Title III Funding Portal, which means they are subject to a range of rules and obligations around investor education and due diligence. All companies offering investments on Republic will have been through background checks of key officers and owners, and there are clear links provided to the relevant SEC filings made by the offering company. Prospective investors also have access to online forums to talk with other investors, and an online channel for asking questions of the company raising funds (and viewing answers of prior questions from others).
Republic is also a registered broker-dealer. Broker-dealers are subject to specific due-diligence requirements to ensure an investment is "suitable" for their registered customers, or they can face fines and civil action. (That does not of course provide any guarantees about investment return or performance!)
This review was first published on 15 June 2019.
---
Our Rating
Spectacular
Active Offerings from Republic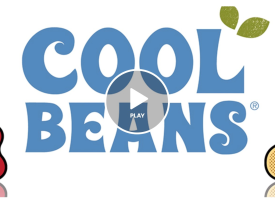 Cool Beans
Cool Beans – Plant-based goodness from whole food ingredients—great for people & the planet – is now accepting investments on Republic.
Read More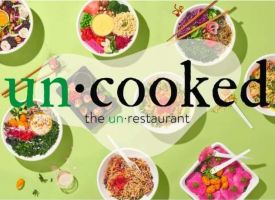 Uncooked
Uncooked – The un-restaurant: an omnichannel plant-based food company – is now accepting investments on Republic.
Read More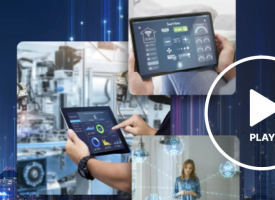 LEXI
The Universal IoT Platform bridging ecosystems, wireless protocols, and leading 3rd party brands to make IoT Intelligent.
Read More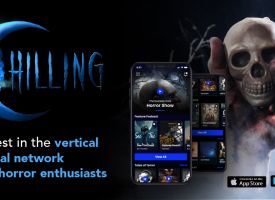 Chilling
The ultimate streaming platform for the horror community.
Read More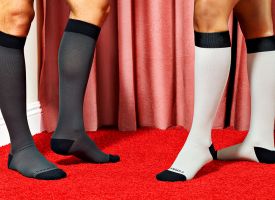 Comrad
We put a lot of stress on our legs and feet. According to the National Library of Medicine, 57 percent of Americans have jobs that require long periods on their feet. A third of American adults experience foot and leg pain—and a whopping 60 percent suffer from lower leg swelling or circulation issues. Sore feet, swollen ankles, and chilly toes are pain points most people have learned to accept as a part of life—but it doesn't have to be that way. Enter Comrad, the premium compression sock that improves circulation, reduces pain, and provides all-day comfort.
Read More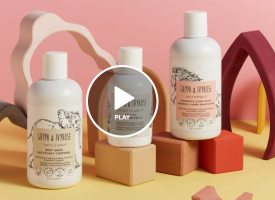 Gryph & IvyRose
Gryph & IvyRose is a natural, sustainable wellness brand for the whole family. Its line of products include botanical-packed bath & body products, organic raw cacao probiotics, and herbal supplements formulated to help with everything from sleep to digestion and more. Every product was designed with the environment in mind; in fact, Gryph & IvyRose is the only kids' brand using 100% recycled bottles and labels made from rocks.
Read More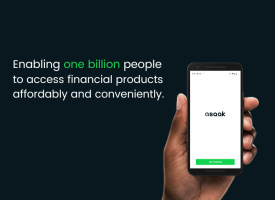 Asaak
Credit-led digital bank for Africas gig economy
Read More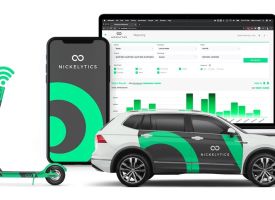 Nickelytics
Nickelytics – Connecting mobility + technology + hyperlocal out-of-home advertising – is now accepting investments on Republic.
Read More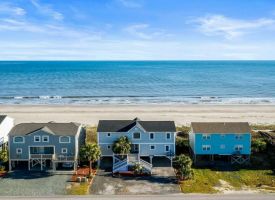 North Carolina Beach Rental Portfolio
Plat Capital Fund I acquires, manages, and disposes a portfolio of single-family home vacation rentals along the coast of North Carolina
Read More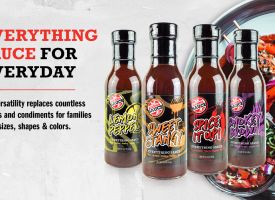 Sienna Sauce
Sienna Sauce is an Everything sauce for every day with versatility that replaces countless sauces and condiments for families of all sizes, shapes, and colors
Read More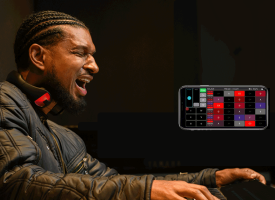 ElectroSpit
ElectroSpit, the revolutionary talkbox & karaoke app heard on #1 song "Levitating" by Dua Lipa #electrospit #talkbox #blackownedbusiness #musictech
Read More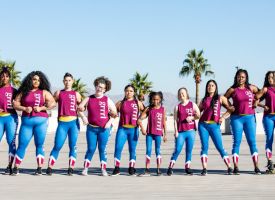 GRRRL
We exist to bring together an army of women to fight for each other, like family, to create freedom and liberation to be their best versions of ourselves.
Read More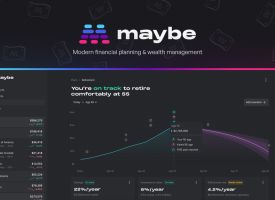 Maybe
Maybe is modern financial planning, investment management and retirement planning.
Read More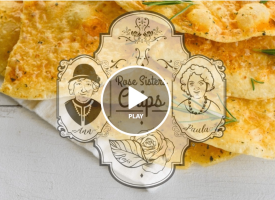 Rose Sisters Chips
Rose Sisters Chips – Gourmet seasoned tortilla chips from a fourth-generation family recipe – is now accepting investments on Republic.
Read More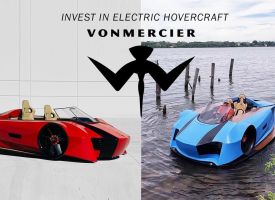 VONMERCIER
VonMercier has innovated the personal electric hovercraft. The Arosa can go over land and water, is easy to use, and has a style to make heads turn!
Read More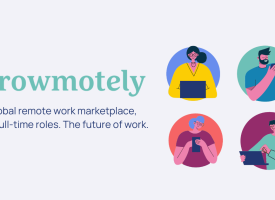 Growmotely
Invest in a global tech-driven staffing startup, redefining work for humanity. For conscious founders and professionals who seek to work together in new ways.
Read More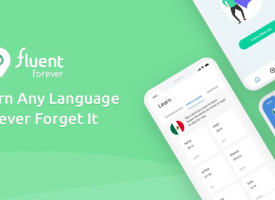 Fluent Forever
Based on a national bestseller, Fluent Forever is an app/tutoring platform that teaches you a language to fluency in 6 months, using content from your own life.
Read More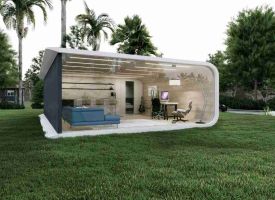 Azure Printed Homes
Azure is changing the way homes are made by 3D Printing entire structures using recycled materials in a process that is faster, more affordable and sustainable.
Read More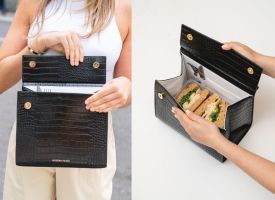 Modern Picnic
Meet Modern Picnic. One of the first to market chic, insulated lunch bags that have become not just an accessory in women's closets, but an essential.
Read More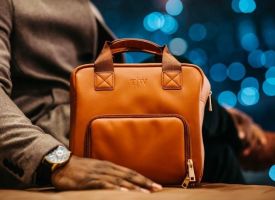 Thomas & Wynter
Invest in a company that focuses on where fashion meets short-term carry
Read More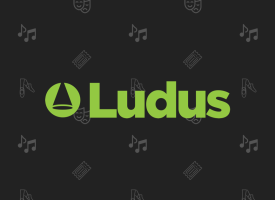 Ludus
Ludus is a profitable and fast growing startup that powers ticketing, marketing, and fundraising for 1,000+ performing arts organizations across the U.S.
Read More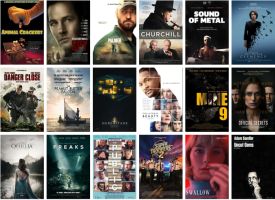 Slated
Slated – A leading online film packaging, financing, and distribution marketplace – is now accepting investments on Republic.
Read More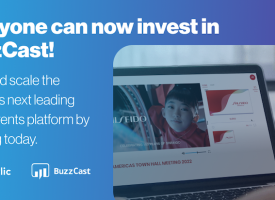 BuzzCast
BuzzCast allows customers to produce high-quality experiences within a fully customizable and engagement-rich interface, perfect for your next #event!
Read More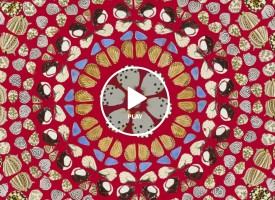 Psalm 116: Dilexi, quoniam by Damien Hirst
Step into art collecting with the expertise and blockchain tech of Artory/Winston
Read More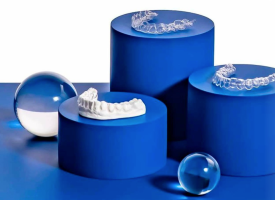 Orthosnap
Invest in Orthosnap, producer of industry's "best and clearest" aligners, via this Republic accredited-only special purpose vehicle
Read More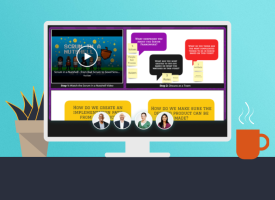 CAVU
A gym membership for your career and business.
Read More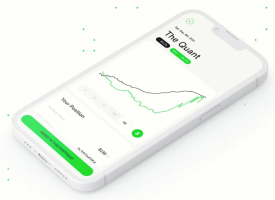 Ember Fund
Smart Crypto Management For Everyone. High-Performance Portfolios and Hedging Strategies.
Read More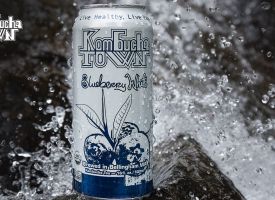 Kombucha Town
Better live kombucha with the convenience of a can. Live happy, live healthy.
Read More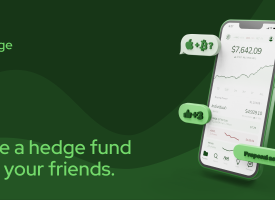 Hedge
Hedge is a collaborative trading platform where you make a hedge fund with your friends by pooling money & investing together in public markets & web3 assets.
Read More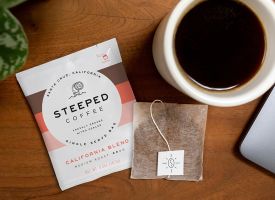 Steeped Coffee
The New Standard in Coffee: Specialty Coffee Brewed Like Tea in a Single-Serve Bag.
Read More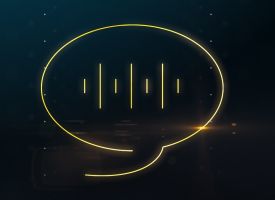 Helios
Helios is a pioneer in the world of speech analytics for Wall Street. We're looking to reach never-before-seen heights within Emotion AI. Check us out!
Read More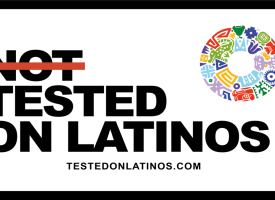 SOMOS
Latinos represent < 1% in clinical trials for drug discovery and < 1.2% of genetic data for research. Let's change it together, join the SOMOS Biobank!
Read More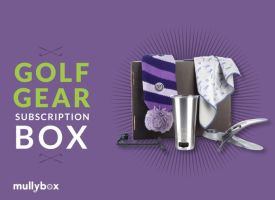 Mullybox
Invest in this company that is changing the way that golfers get their gear! Mullybox is a membership box that delivers everything directly to your door.
Read More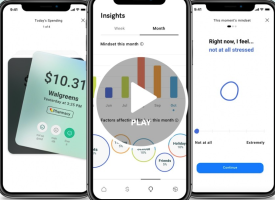 Nav.it
Nav.it – The financial health app helping everyone build a future of wealth + health – is now accepting investments on Republic.
Read More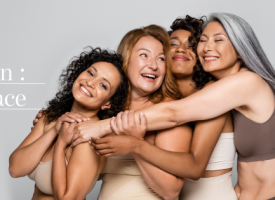 Attn: Grace
Meet the brand disrupting the $25B personal care market for women 40+ with clean ingredients, unparalleled performance, and a smaller environmental footprint.
Read More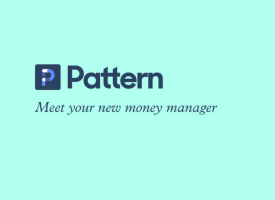 Pattern
Pattern – Venture backed modern financial planning by the former CCO of Cash App Investing – is now accepting investments on Republic.
Read More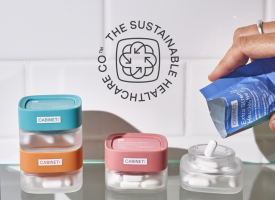 Cabinet Health
Cabinet is aiming to build the world's most sustainable healthcare company, starting with OTC medicine. Join me in supporting them!
Read More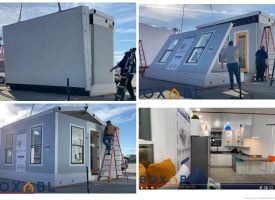 Boxabl
Boxabl's patented innovations mean we can mass produce upscale and low cost housing for everyone.
Read More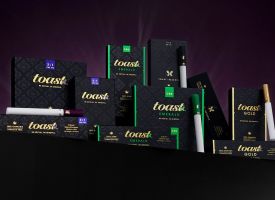 Toast
Toast is on track to become one of the first national cannabis brands in the $100B+ cannabis industry. Join us today and reserve your investment!
Read More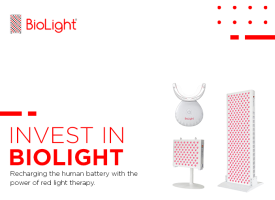 BioLight
Recharging the human battery with the power of red light therapy
Read More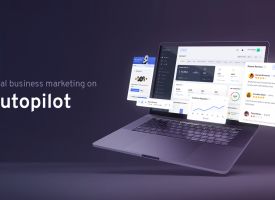 Referrizer
Referrizer helps local businesses get new clients and keep existing clients longer using cutting edge software together with exceptional service
Read More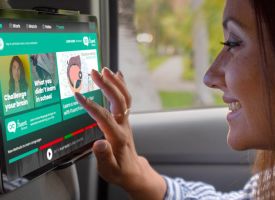 Ivee
Ivee's mission is to create remarkable end-to-end passenger experiences for people who use rideshares and self-driving cars. Passengers can choose to interact with content that helps them learn, relax, and have fun while they're on the go. Ivee's proprietary cloud technology delivers unique, personalized experiences for an all-around better ride.
Read More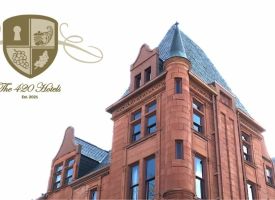 The 420 Hotels
A new chain of boutique hotels and on-site cannabis consumption lounge.
Read More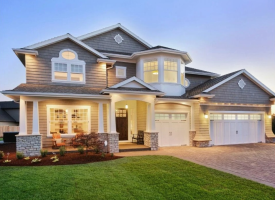 Champion Lender
Champion Lender – Removing barriers to home ownership for minority communities – is now accepting investments on Republic.
Read More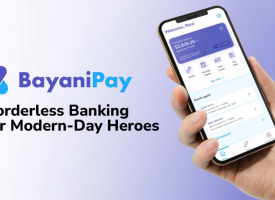 BayaniPay
a pioneering neobank that facilitates banking and transactions cross-pacific, connecting the large AAPI population in the U.S. with those in Asia, starting with the Philippines. They have received backing from several key players in the market, including East West Bank, the largest publicly traded bank in SoCal with a major presence in Asia.
Read More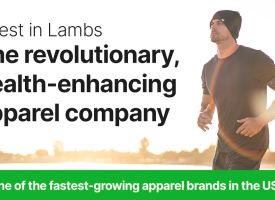 Lambs
Your chance to invest in one of the fastest-growing apparel brands in the world! Lambs revolutionary apparel boosts your immune health, cognition, and sleep.
Read More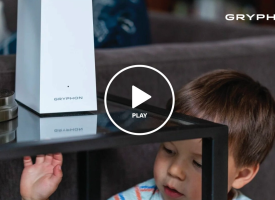 Gryphon Online Safety
Gryphon Online Safety – Invest in the future of intelligent home network protection – is now accepting investments on Republic.
Read More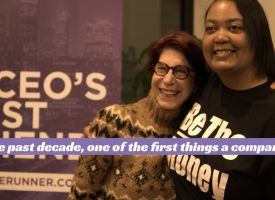 Runner
Connecting outstanding operations talent with the most inclusive companies
Read More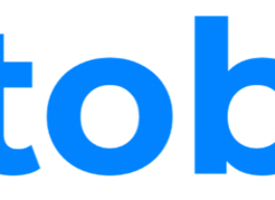 Utobo
utobo, based in California, is the simplest platform for creating, teaching, and selling online courses through a beautifully designed no-code e-com website.
Read More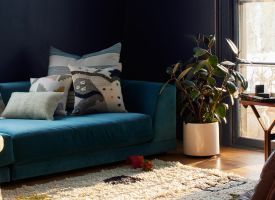 MINNA
MINNA is a queer-led and ethically made home goods brand. We are running a crowdfunding campaign on the equity platform, Republic.
Read More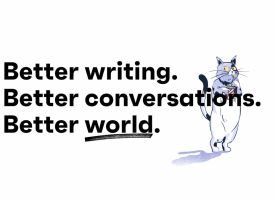 Capsule Social
A web3 publishing platform where writers can create, share, and monetize great content.
Read More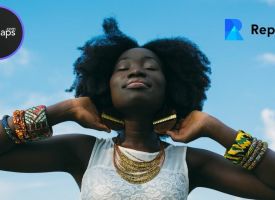 TipSnaps
Reserve in TipSnaps, a #BlackOwned Creator Platform. Enabling overlooked black & brown Creators to monetize their fanbase & putting power into the hands of fans
Read More
Sponsored content
Other Investment Opportunities