Venture
 Video Games/Entertainment
 Real Estate
Republic Review
Republic is an investment crowdfunding using Reg CF to offer investments in startups, video games, and real estate to anyone, in some cases for as little as $10. Wide selection, including multiple companies with black founders

Our Rating
Spectacular
Republic
Founded: 2016
Investment Types: Venture, Real Estate, and Video Games/Entertainment
Sectors: Agriculture, Child Care, Fashion, Hardware, Media, Mobile, Pets, Retail, Residential Real Estate, and Video Games
Minimum Investment: $10
Open to all investors
 Pros
Low-minimum investments
Mission-oriented investor groups
Excellent investor education content
Detailed and digestible investor presentation
Exceptional design and user experience
Customizable "autopilot" option
Overview
This Republic Review will help you learn more about Republic's investment offerings, including how the alternative investments on Republic are structured, and what your potential returns might be. You can read more about the criteria we use to review investment platforms here.
Republic's founders include alums from both Uber and AngelList, bringing strong startup credibility and experience to the table. Republic is distinguishing themselves among Title III funding portals with a standout social user interface, including neat features like investment groups, as well as ultra-low minimums (as low as $10 for some investments), which is quite low even among crowdfunding portals.
Since launching in 2016, Republic has continuously added new features and investment offerings, and now stands out as one of the best, especially for non-accredited investors. Republic has also taken visible steps to include minority-founded startups in their offerings, and even to publish a report showing the dearth of funding opportunities for minority founders in the traditional venture capital ecosystem.
You can invest in Republic using a Self-Directed IRA or 401(k) like the ones offered by our friends at Rocket Dollar.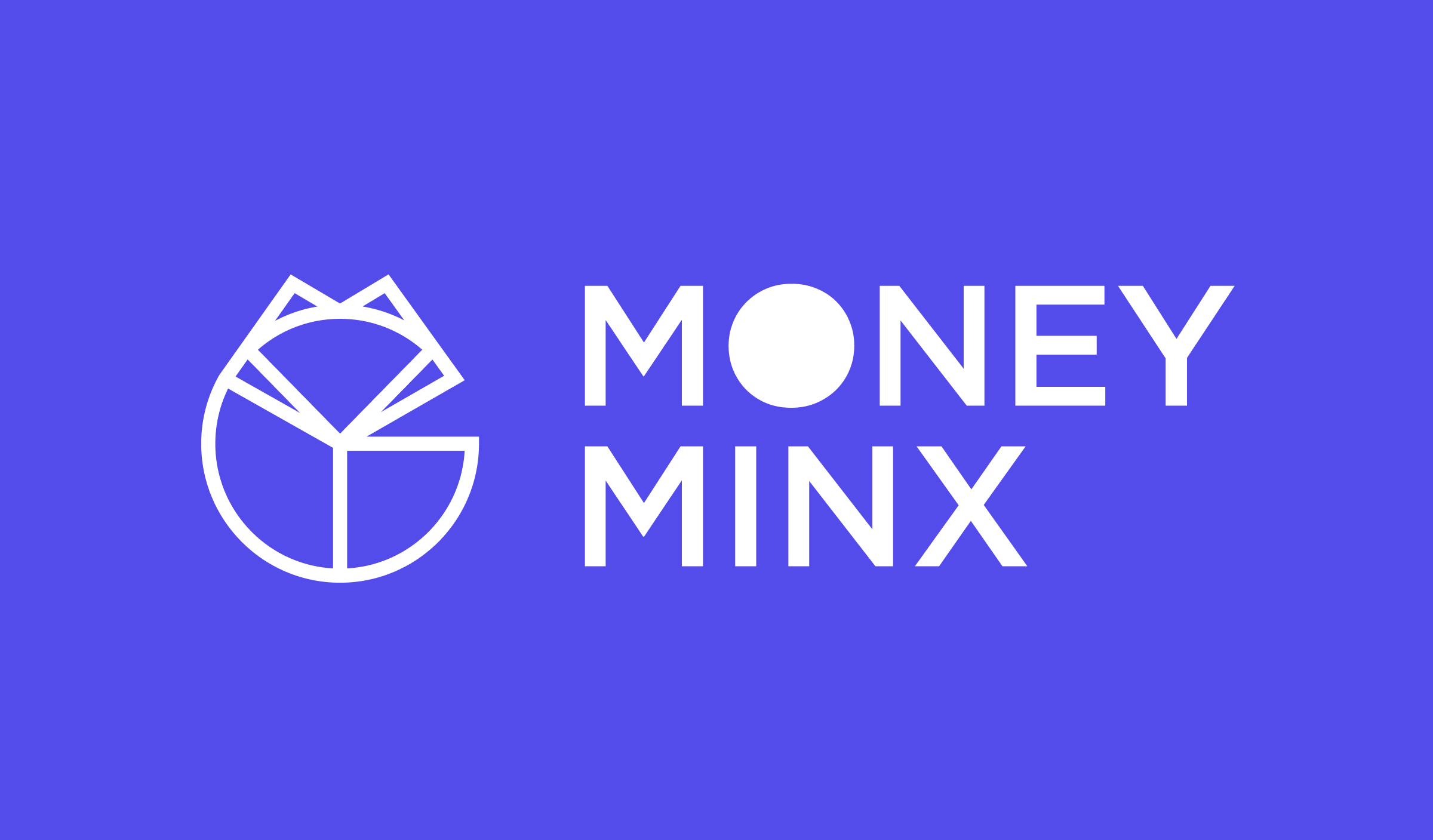 👋 Before you make your next investment, do what we do at YieldTalk and track your net worth and investment portfolio (including alternatives and crypto) in one place with Money Minx.
Open your free account  
Types of investments Republic offers
Investments on Republic are typically for early-stage (also known as "seed-stage") investments in startups. In some cases, companies offer additional perks based on higher investment levels (eg product samples, meetings with executives). In 2019, Republic acquired SheWorx, a platform focused on female founders, then in April 2020 they acquired video-game funding platform Fig, and in June 2020 they acquired fractional real estate platform Compound to now offer investments in real estate (right now primarily condos in major metro areas) for as little as $100.
Republic also offers what they call "autopilot" which lets investors automatically direct recurring investment dollars into startups that meet specific (and adjustable) criteria.
What do you get when investing with Republic?
Most startup investments on Republic use a variation of what's known as a Simple Agreement for Future Equity (SAFE), which has a bit in common with a convertible note, but is not actually a debt instrument. Republic has a standout investor eduction section with details about their "CrowdSAFE" and how it works.
Investors in the real estate offerings receive membership interests (similar to shares) in an LLC. This is a very common structure among real estate investment platforms, though note that instead of a K-1, investors will receive a form 1099-DIV, because the LLC is structured as a REIT.
How does Republic make money?
Republic charges offering companies a 6% commission on the total amount raised, and also retains 2% of the securities themselves (this is also true of the real estate investments). So in the case of the maximum $1M annual raise under Reg CF, Republic collects $50,000 in commission, and receives SAFEs with a nominal value of $20,000.
Potential returns and cashflow
Investments on Republic are high-risk angel investments in startups. There are no interest or dividend payments from a SAFE, and except under very limited circumstances, the investment must be held for at least 12 months, with minimal expectation of any market for the SAFE after that period. Most startup investments lose some or all of their value.
Investments through Republic Real Estate may include dividends representing a prorated share of the rental income from the property, though Republic says most of the gain from their real estate offerings should be expected in the form of appreciation when the property is sold in 3-5 years.
Breadth of offerings on Republic
Republic has ramped up their dealflow considerably over the past several years, and as of this writing there are 52 companies raising on Republic. There are also 3 real estate investment offerings available.
Unlike some other equity crowdfunding platforms that perform minimal screening on offering companies, Republic performs their own rigorous due diligence (they claim less than 5% of companies that apply are listed on the platform). You can read more about their screening process on the Republic website.
Regulatory framework and due diligence expectations
Republic is an SEC registered Title III Funding Portal, which means they are subject to a range of rules and obligations around investor education and due diligence. All companies offering investments on Republic will have been through background checks of key officers and owners, and there are clear links provided to the relevant SEC filings made by the offering company. Prospective investors also have access to online forums to talk with other investors, and an online channel for asking questions of the company raising funds (and viewing answers of prior questions from others).
Republic is also a registered broker-dealer. Broker-dealers are subject to specific due-diligence requirements to ensure an investment is "suitable" for their registered customers, or they can face fines and civil action. (That does not of course provide any guarantees about investment return or performance!)
This review was first published on 15 June 2019.
---
Our Rating
Spectacular
Active Offerings from Republic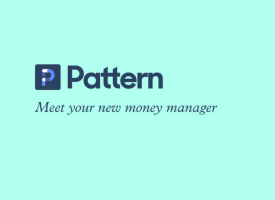 Pattern
Pattern – Venture backed modern financial planning by the former CCO of Cash App Investing – is now accepting investments on Republic.
Read More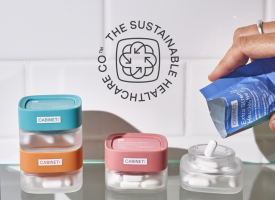 Cabinet Health
Cabinet is aiming to build the world's most sustainable healthcare company, starting with OTC medicine. Join me in supporting them!
Read More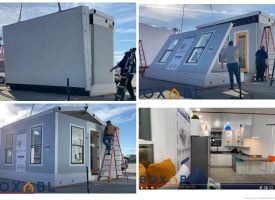 Boxabl
Boxabl's patented innovations mean we can mass produce upscale and low cost housing for everyone.
Read More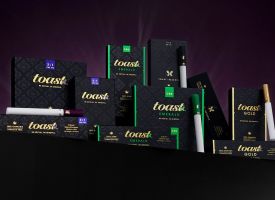 Toast
Toast is on track to become one of the first national cannabis brands in the $100B+ cannabis industry. Join us today and reserve your investment!
Read More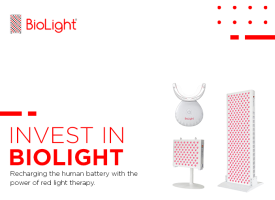 BioLight
Recharging the human battery with the power of red light therapy
Read More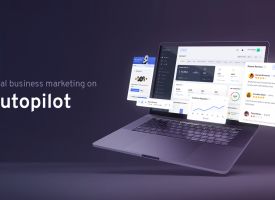 Referrizer
Referrizer helps local businesses get new clients and keep existing clients longer using cutting edge software together with exceptional service
Read More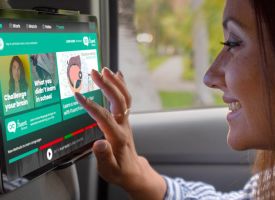 Ivee
Ivee's mission is to create remarkable end-to-end passenger experiences for people who use rideshares and self-driving cars. Passengers can choose to interact with content that helps them learn, relax, and have fun while they're on the go. Ivee's proprietary cloud technology delivers unique, personalized experiences for an all-around better ride.
Read More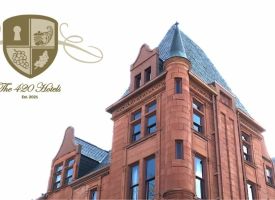 The 420 Hotels
A new chain of boutique hotels and on-site cannabis consumption lounge.
Read More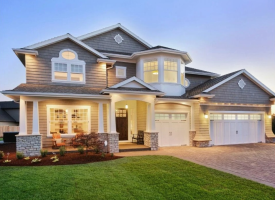 Champion Lender
Champion Lender – Removing barriers to home ownership for minority communities – is now accepting investments on Republic.
Read More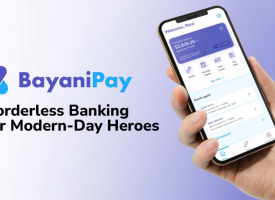 BayaniPay
a pioneering neobank that facilitates banking and transactions cross-pacific, connecting the large AAPI population in the U.S. with those in Asia, starting with the Philippines. They have received backing from several key players in the market, including East West Bank, the largest publicly traded bank in SoCal with a major presence in Asia.
Read More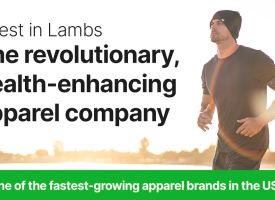 Lambs
Your chance to invest in one of the fastest-growing apparel brands in the world! Lambs revolutionary apparel boosts your immune health, cognition, and sleep.
Read More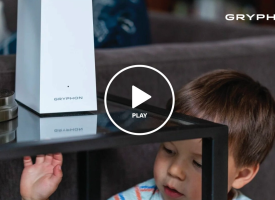 Gryphon Online Safety
Gryphon Online Safety – Invest in the future of intelligent home network protection – is now accepting investments on Republic.
Read More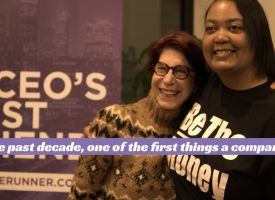 Runner
Connecting outstanding operations talent with the most inclusive companies
Read More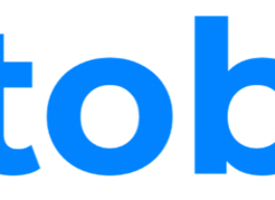 Utobo
utobo, based in California, is the simplest platform for creating, teaching, and selling online courses through a beautifully designed no-code e-com website.
Read More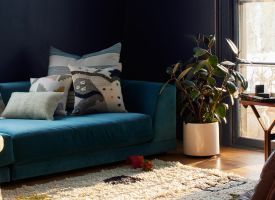 MINNA
MINNA is a queer-led and ethically made home goods brand. We are running a crowdfunding campaign on the equity platform, Republic.
Read More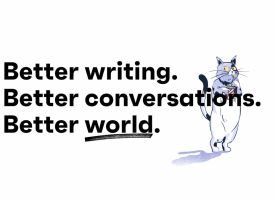 Capsule Social
A web3 publishing platform where writers can create, share, and monetize great content.
Read More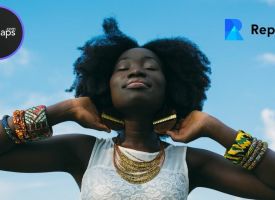 TipSnaps
Reserve in TipSnaps, a #BlackOwned Creator Platform. Enabling overlooked black & brown Creators to monetize their fanbase & putting power into the hands of fans
Read More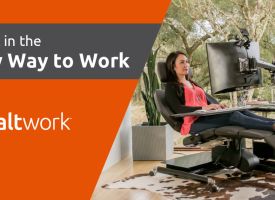 Altwork
Welcome the seismic shift to hybrid/remote work with the Tesla of workstations
Read More
Guac
Guac is all about earning cash! Our patent pending advanced savings tool solves problems for B2B & B2C customers by allowing quick goal achievement with control
Read More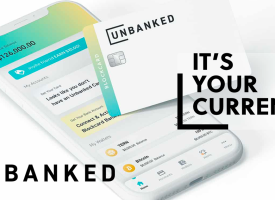 Unbanked
What are you waiting for? Invest in #Unbanked NOW and get more control over your money than ever before. Built on the #blockchain and #crypto friendly
Read More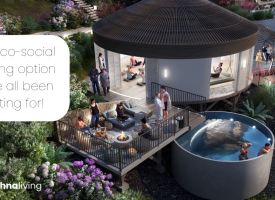 Aashna
Healthy, sustainable, affordable living options in beautiful locales across the US . Where you'll feel like you're on vacation, even if you're not.
Read More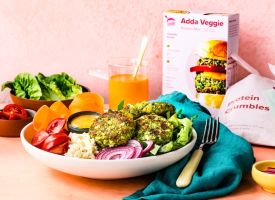 Down to Cook
Down to Cook makes nutritious plant-based ground meat alternatives that elevate whole, fresh vegetables to the center of your meal
Read More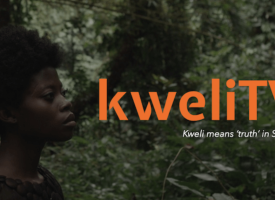 kweliTV
kweliTV is a digital platform that celebrates global black stories through curated indie films, documentaries, shows, kids programming and live experiences.
Read More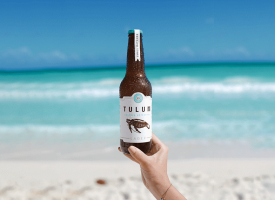 Cerveza Tulum
Hey, I want to share this unique opportunity I just invested in Cerveza Tulum. A top-selling beer made from seawater, amazing taste, and huge potential to grow.
Read More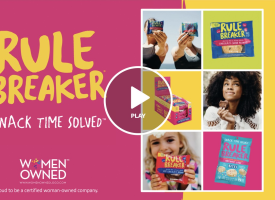 Rule Breaker Snacks
Better-for-you snacks that break all the rules! Our soft-baked, chewy plant-based brownies and blondies are fun to eat. Rule Breaker is for health-conscious folks who refuse to settle for snacks that are anything less than absolutely delicious AND satisfy their dietary needs and values. That's what Rule Breaker Snacks is all about.
Read More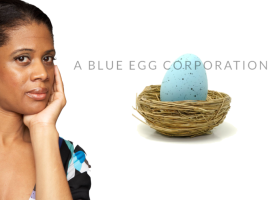 A Blue Egg Corporation
A Blue Egg Corporation is a conglomerate of lifestyle brands with revenue from retail sales, design and real estate development using modular building tech.
Read More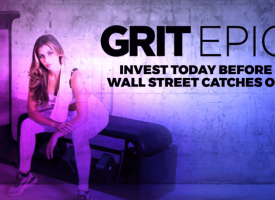 GRIT BXNG At Home
Get in to GRIT EPIQ- The Intelligent Home Gym of the Future. The online fitness market is in the early stages of a massive growth phase. What was a $6.04B market as recently as 2019 is projected to grow at a staggering pace over the next six years. Experts at Allied Market Research are forecasting a compound annual growth rate (CAGR) of 33.1% for the online fitness industry between now and 2027, with the market reaching $59.23B by 2027.
Read More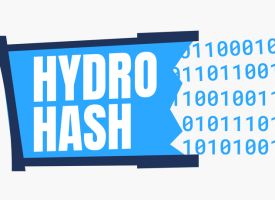 Hydro Hash
Hydro Hash is fighting one of crypto's most common criticisms: sustainability and environmental impact. Hydro Hash is introducing a new way to mine crypto with low-cost, sustainable hydropower. They've built liquid-cooled crypto mining powered by renewable energy.
Read More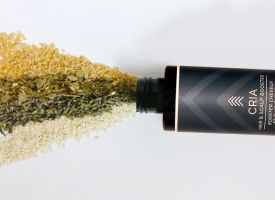 Cria Hair
We don't grow hair. We empower the body to give you healthier, stronger, thicker hair that lasts without any side-effects. There's a difference. Ingredient- and science-based hair care that is so good for your body!
Read More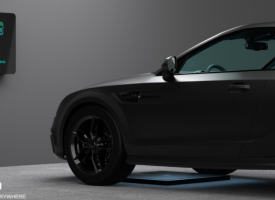 HEVO
Wireless EV charging: the first certified hardware / software system to market. HEVO's wireless charging technology meets the universal safety and performance standards for wireless EV charging developed by UL and the Society of Automotive Engineering (SAE). As a first-mover introducing a commercial-ready wireless EV charging platform featuring seamlessly integrated hardware and software, HEVO is well-positioned to dominate the rapidly expanding EV charging marketplace.
Read More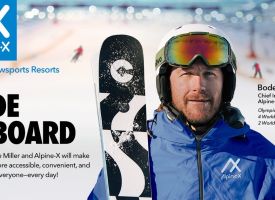 Alpine-X
Invest in Alpine-X and own your mountain! For only $100, you can own a piece of our indoor ski resorts across the US!
Read More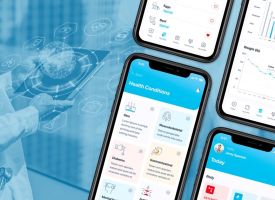 Revero
Revero reverses autoimmune and other chronic diseases by addressing the root causes
Read More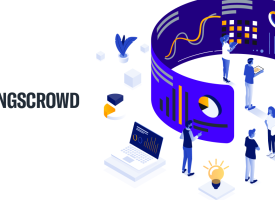 KingsCrowd
KingsCrowd – The financial data platform for the online private market – is now accepting investments on Republic.
Read More