YieldTalk news and links - 17 September 2022
This week: "The Merge" is here; Turbulence ahead for housing? The cult of Planning
by
Andrew Savikas
We may receive compensation from affiliate links on this site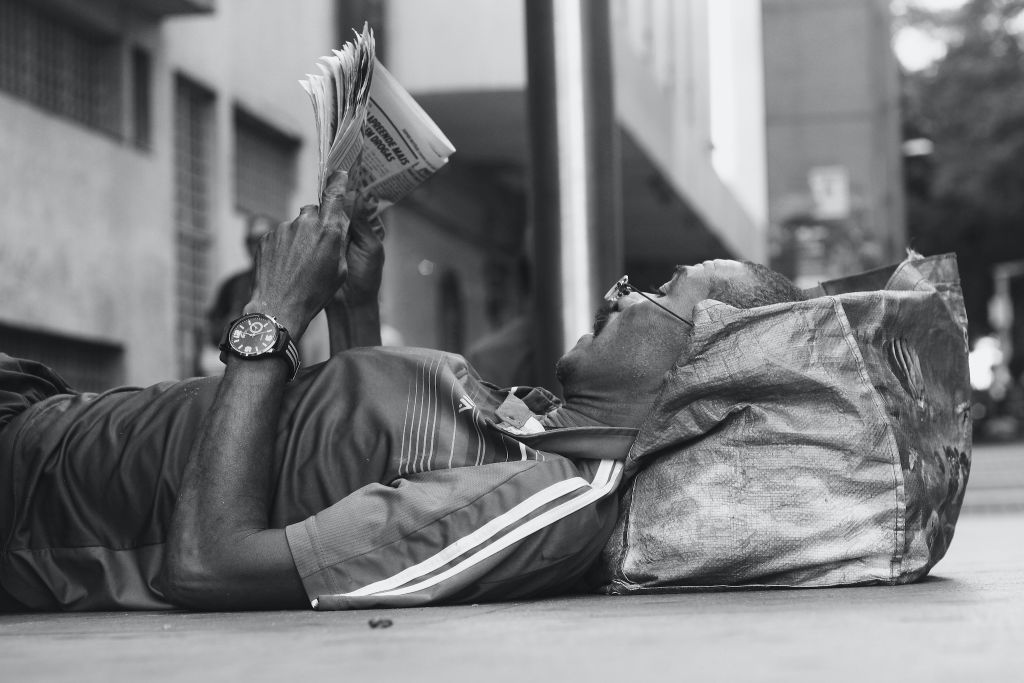 👋 This week's newsletter is brought to you by:
Ryse
RYSE is an IoT technology company that creates smart home devices to automate window coverings, leading to improved comfort and energy savings. The company has generated over $5 million in sales, received a CDN$4 million cleantech grant, has been featured in Fox, TechCrunch, and CBS. RYSE is raising up to $25 million, at $1/share via Regulation A+ open to retail and accredited investors. Minimum investment is $1,000. Open to all investors.
Find out more at https://invest.helloryse.com 👈
---
Worth Reading this Week
A roundup of insights and interesting links from around the investment crowdfunding ecosystem.
Personal financial decisions are rarely made independent of the overall life and family context of the person making them (age, savings, income, life stage, health, etc.), and this piece is a useful reminder that what makes great sense for one investor may be totally wrong for someone else, and that it's important not to judge others' choices without understanding the full complexity of their situation:
We don't get to test drive our financial lives in some experiment where we get to perform Monte Carlo simulations thousands of times to figure out the optimal path with the highest probability for success. … Sometimes people make dumb financial decisions on purpose because it makes sense for them even if it doesn't make sense to you.
Real Estate
In Business Insider, one economist predicts dark days ahead for the housing market (especially the low end) as new home construction slows dramatically with few buyers able to afford new construction:
With fewer people competing for homes, the real estate market is losing steam. In July, nationwide new home sales fell to a six-year low, declining to just 511,000 units. During the month, existing home sales — a measure of sales volume and prices of existing housing inventory — declined for the sixth consecutive month, falling to a two-year low as only 4.81 million units were sold.
***
🏘 Inflation Adjusted House Prices Declined in June.
***
After climbing at a record clip, the Pace of Rent Increases Continues to Slow:
Rents are still increasing, and we should expect this to continue to spill over into measures of inflation in 2022. The Owners' Equivalent Rent (OER) was up 5.8% YoY in July, from 5.5% YoY in June - and will likely increase further in the coming months.
Startups/Venture
Retired professor Jeffrey L. Funk makes the case that the last decade worth of startups have been far less productive than prior generations: they are accumulating massive losses while also doing little to commercialize genuinely useful new technologies:
[As] of March 15, 2022, there is not a single new U.S. startup in the top 100 companies for market capitalization, a situation that did not exist in previous decades, when companies such as Microsoft, Qualcomm, Google, and Facebook reached the top 100 within 14 years of their founding. More worrisome, there are only three new startups within the top 300 companies for market capitalization.
***
An open secret in the corporate world is that most companies just aren't very good at true strategy work. Sure they can produce shiny Excel models showing NPV over the next 5 years, but the reassuring precision of a spreadsheet masks the inherent uncertainty of the future. I appreciated the point Roger Martin makes in this (excellent) piece on the dominance of technocratic planning over strategy that entrepreneurs are some of the best practitioners of true Strategy out there, and more access to the capital is a Very Good Thing:
To me, entrepreneurship offers the best prospect for a rebirth of strategy. It is a great new age of entrepreneurship, with more funding for new ventures than ever before. And funders are focused on outputs, not inputs. They care about choices that generate huge growth and that shape and invent the future. However, in the world of entrepreneurs and venture funders, strategy is not a beloved concept because it is often considered to be a technocratic exercise — no surprise because it usually is. In fact, entrepreneurs will often claim that they don't have a strategy or do strategy. But as I argue, strategy is what you do, not what you say, so everyone has a strategy.
***
The acquisition of UK crowdfunding platform Seedrs by Republic –first announced last November – is now finalized following sign-off from Her Majesty's High Court of Justice in England 👑.
***
Real estate investment platform Groundfloor (read our review here) is raising another financing round on investment crowdfunding platform Wefunder (read our review here), at a pre-money valuation of $234M.
***
10 years since passage of the 2012 JOBS Act, a column in American Banker calls on the SEC to do more to support the flow of capital to small businesses and entrepreneurs:
In 2012 Congress passed the Jumpstart Our Business Startups Act Act to facilitate growth in the private sector. As the JOBS Act celebrates its 10th anniversary, some on Capitol Hill are advocating for additional iterations of the bill that would expand its scope. While these are worthwhile and valuable efforts, the Securities and Exchange Commission should first ensure that the original law is implemented in accordance with congressional intent and in a manner that more appropriately balances retail investor access and protection.
Crypto/web3
Analysts say Bitcoin May Have Hit a Floor After Powell's Speech. The largest cryptocurrency is down about 6% since Powell's hawkish Aug. 26 Jackson Hole speech.
***
SEC Homes in on Small Cryptos to Bolster Oversight Case. The Securities and Exchange Commission appears to be targeting a trio of smaller, privacy-focused cryptocurrencies, including Stellar's lumen token, the world's largest digital asset manager revealed in filings recently.
***
Ethereum 'Merge' May Present New Opportunities For Investors. Investors will join the developers and crypto enthusiasts who will be closely watching the fallout from Ethereum's "Merge" over the next couple of weeks, looking for signs of what it means for the long-term value of the Ethereum as an asset and a platform:
The change is significant as proof-of-work consensus involves people solving complex equations in order to validate a transaction—also called mining. The method—which is also used by Bitcoin—is extremely energy-intensive and therefore considered by many to be environmentally unfriendly.
***
Famed VC Fred Wilson offers his take on the Ethereum Merge:
The Merge is probably the most important change that a large scaled blockchain has ever undergone. It is not without risk and there is a chance that things will not go smoothly. The Ethereum core developers have been working on this effort for many years and have deployed many testnets and they are confident they can pull this off next month. The crypto/web3 world will be watching closely and I am rooting for them. I think this is a very important moment for the sector and that it will be very positive if things work as planned.
---
Email subscribers get this roundup before it's published here. Join the thousands of investors who get alternative-investor education, news and resources -- along with notable investment offerings -- delivered right to their inbox: