Would you Loan Money to an NBA Player? A Closer Look at YieldStreet and its Uncommon Investment Offerings
YieldStreet is worth a closer look, offering a wide range of sometimes-exotic investments with relatively short hold times.
Published 27 January 2017 by
Andrew Savikas
We may receive compensation from affiliate links on this site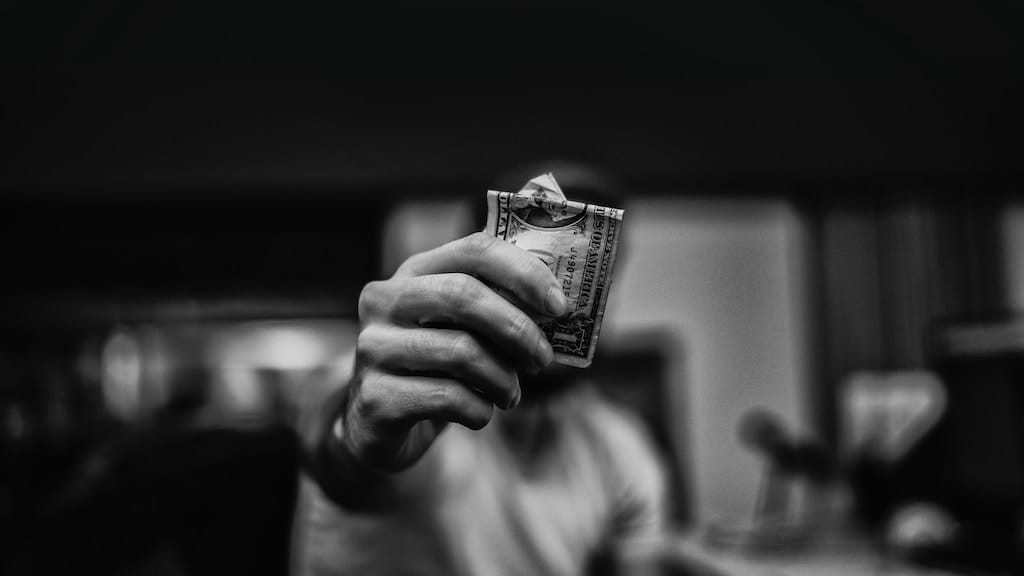 Most of the new crowdfunding investment platforms focus on a particular type of investment (eg, Prosper in consumer debt; Fundrise in Real Estate; FundersClub for startups). And even within each category, there's often further specialization — for example, among real estate sites, some focus on residential, others commercial. Understandably, the goal seems to be to clearly define a niche in order to stake out territory within the broader market.
YieldStreet seems to be taking a different approach, and it's become one of my favorites to watch in terms of new opportunities. Their focus isn't on a particular asset class, but instead they look at a wide range of secured investments with relatively short hold times.
For example, here's some of their recent offerings:
Accounts Receivable financing
A loan to an NBA player (secured by his multi-million-dollar contract)
"Hard money" lending (short-term loans to real estate investors)
Loans to fund ridesharing fleets (secured by the cars)
A range of litigation financing (secured by the expected judgment, kinda like a Receivable)
There's a choice of some with regular payments (I invested in one of the ride-sharing fleet expansion loans, and receive principal and interest payments bi-weekly) as well as event-based, common among the litigation investments. Almost all of the investments have a defined term of 36 months or less, with some as short as 9 months.
I also really like their "anti-investments" section, where they provide some detail about deals they didn't choose to do. While it is of course fundamentally content marketing, it's useful to hear them explain their reasoning, and helps provide some additional context for evaluating the active investments.
They've made some recent progress on their technology (their reporting was way behind what investors have come to expect in this space, though it's now much improved), but it's clear they're going through some growing pains on that front. For example, here's a screenshot of what I get when trying to view information about some of the past investments: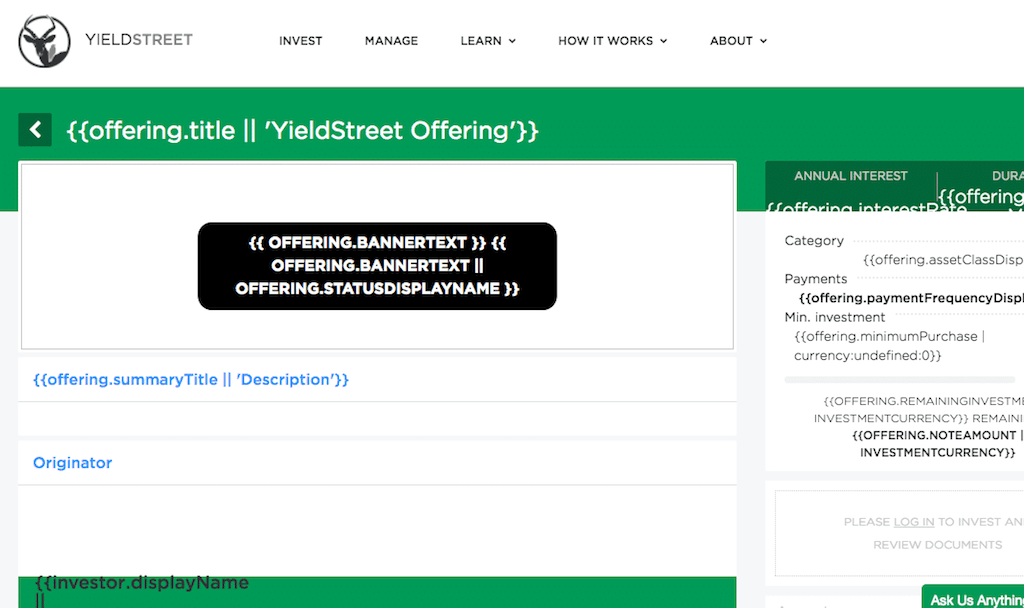 And while perhaps they're popular with YieldStreet's investors, I personally think there's too many personal-injury-based litigation deals (typically partnering with LawCash).
As with many of the young companies in this space, there's barely a few years of track record against which to measure performance. They tout having "returned $13.5M in principal and interest payments since March 2015" but in the context of economic cycles, that's a very short time frame. (On the other hand, part of their stated investment philosophy is to offer investments with low market correlation.)
My own investment with them (helping fund a ride-sharing fleet expansion) is now about 6 months into a 24-month term, and is performing as projected, on track for a 13% yield.
You should of course do your own research before investing with YieldStreet (or anyone else), especially when dealing with relatively new companies offering somewhat exotic investments. YieldStreet is currently open only to accredited investors.
---
Want to learn more but aren't sure where to start? You can explore 167 crowdfunding investment platforms in our database and learn more about the nuts and bolts of crowdfunding and alternative investing on our blog. Did you know you can use a self-directed retirement account to invest in many alternative investments? Rocket Dollar makes it easy, and when you sign up using that link you'll be helping to support YieldTalk.
Sponsored content
Other Investment Opportunities