5 Ways Anyone Can Invest in Cannabis Startups
For those looking to get in early on this budding industry, here's 5 places to look for ways anyone invest in cannabis startups through investment crowdfunding
Published 30 August 2017 by
Andrew Savikas
We may receive compensation from affiliate links on this site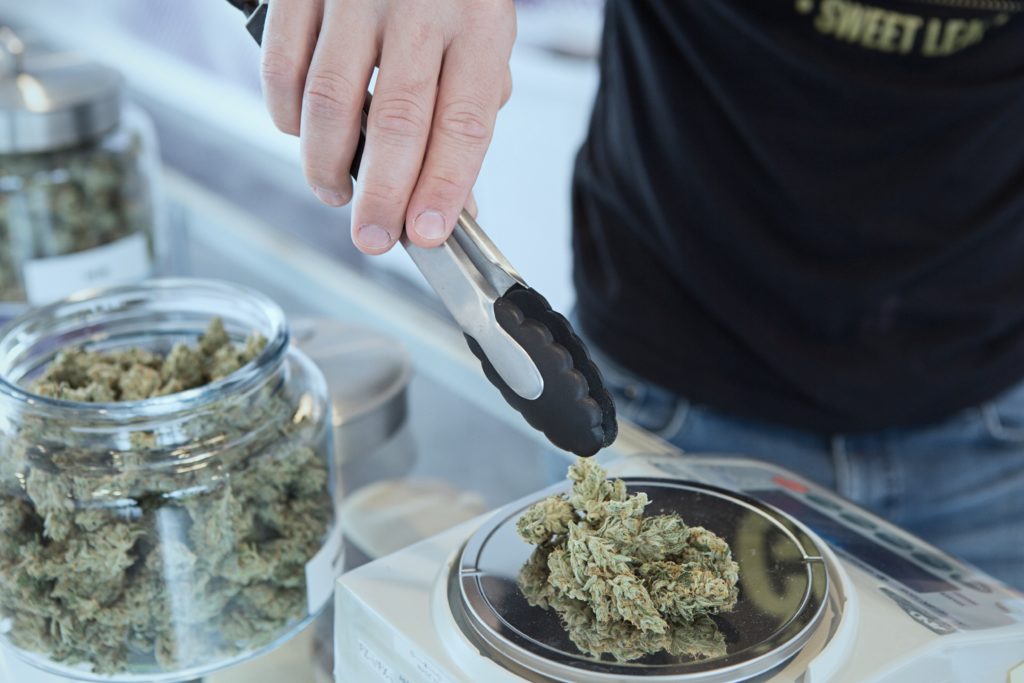 While uncertainty remains at the federal policy level, it's clear that that cannabis will be a "growth" (ha!) industry for years to come, and as with any emerging industry, there's plenty of interesting startups and entrepreneurs blazing (ha!) new trails into the market (along with the adventurous investors backing them). But with regulation crowdfunding in full force, there's now ways that anyone can invest in cannabis startups.
Forbes recently reported on data from New Frontier Data projecting a growth rate for the legal cannabis industry of 17% through 2020, pushing it to more than $24B when including both medical marijuana and adult recreational. (And because the timing of that growth overlaps with continued secular declines in manufacturing, jobs created in the cannabis industry will likely create more than those in manufacturing by 2020.)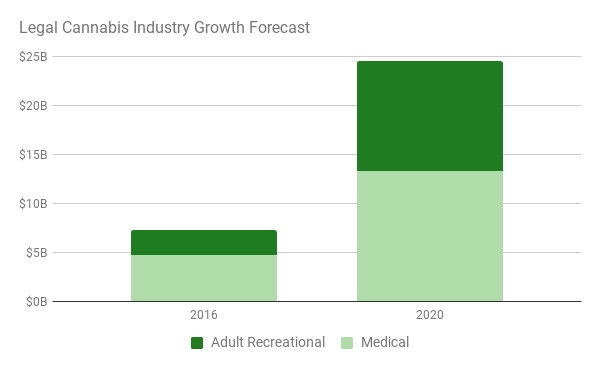 Startup investing in general is risky, doing so within an ambiguous regulatory landscape even more so. But for those looking to get in early on this budding (I'll stop now!) industry, here's 5 places to look for ways anyone can invest in cannabis startups through investment crowdfunding:
On the one hand, the emergence of multiple niche platforms supports the growth expectations around the cannabis industry, though on the other the relative dearth of offerings suggests it may be some time before investing in cannabis startups hits the mainstream of investment crowdfunding. While care and due diligence are always important when thinking about startup investing, it's probably a good idea to dial that up even further when looking at investing in cannabis startups. But for adventurous investors, especially those with some specialized knowledge or insight into medical or recreational marijuana, getting in early could eventually lead to high (sorry!) returns.
---
Want to learn more but aren't sure where to start? You can explore 167 crowdfunding investment platforms in our database and learn more about the nuts and bolts of crowdfunding and alternative investing on our blog. Did you know you can use a self-directed retirement account to invest in many alternative investments? Rocket Dollar makes it easy, and when you sign up using that link you'll be helping to support YieldTalk.
Sponsored content
Other Investment Opportunities