How to Invest in Crowdfunding and Other Alternatives using an IRA or 401K
Most 401K and IRA plans limit investment options to a list of mutual funds, but there is a way to take control so you can diversify into real estate, startups, and much more
Published 17 June 2019 by
Andrew Savikas
We may receive compensation from affiliate links on this site
When I first started YieldTalk I was on a sabbatical from the corporate world, but still doing a bit of consulting work and wanted to be able to continue making pre-tax contributions to a retirement account. That's when I discovered the Solo 401(k), a fantastic option for consultants, freelancers, and other small-business owners: with a Solo 401K, you may be able to contribute up to $55,000 each year for your retirement!
And one other big advantage a Solo 401K has over most employer-sponsored plans is that you can set one up as a Self-Directed plan, which means the ability to make many more types of investments than just picking from a list of mutual funds.
That's because a Self-Directed Solo 401K (or its close cousin the Self-Directed IRA) allows for what's referred to as "checkbook control" — you can literally write checks from your own account to make investments in things like real estate, startups, performance royalties, energy projects, and just about any of the kind of alternative investments offered from the platforms listed on this site.
The mechanics vary a bit depending on whether you're setting up a Solo 401K or a Self-Directed IRA, but in a nutshell a special entity is created (either a trust or an LLC) with you named as the trustee or manager. After that, you can open an account in the entity's name with any bank or brokerage firm you'd like (including Vanguard, Schwab, Fidelity, etc.). Note: Many online brokerage firms offer Solo 401K accounts, but if you just open one directly as yourself (rather than as a trust/LLC) you *won't* be able to invest in alternatives outside of whatever the brokerage itself offers.
You can usually even roll over your existing 401K or IRA balances (except for Roth IRAs) into the new Solo 401K.
Besides the initial setup, there's also some ongoing paperwork to file each year, but there's a number of providers out there who can handle all of that for you (for a small fee, of course). Typically it's a few hundred dollars for the initial account setup, and then less than $200/year after that. (For example, Rocket Dollar is one great choice — they charge just $360 to set up the account, and then $15/month after that.)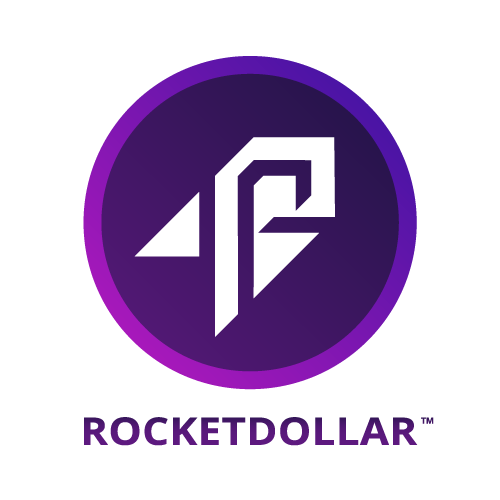 Rocket Dollar
Fast and easy Solo 401K and Self-Directed IRA setup and allows you to keep the money in the bank or brokerage of your choice.
Open an Account
BTW I hope it goes without saying that with great power comes great responsibility — just because using a Solo 401K you can invest a big chunk of your retirement savings in Bitcoin doesn't mean you should. But allocating a modest portion of your portfolio to alternative investments is something family offices and university endowments have been doing for years, and it can help you diversify your risk outside of the mutual fund universe that makes up most retirement portfolios. And knowing you have options if the right rental property or early-stage startup comes along is a nice feeling indeed.
---
Want to learn more but aren't sure where to start? You can explore 167 crowdfunding investment platforms in our database and learn more about the nuts and bolts of crowdfunding and alternative investing on our blog. Did you know you can use a self-directed retirement account to invest in many alternative investments? Rocket Dollar makes it easy, and when you sign up using that link you'll be helping to support YieldTalk.
Sponsored content
Other Investment Opportunities