Non-Accredited Investors Have More Equity Crowdfunding Options Than They Realize
35 states now allow non-accredited residents to invest in local crowdfunding deals, often with higher limits than at the federal level
Published 03 August 2017 by
Andrew Savikas
We may receive compensation from affiliate links on this site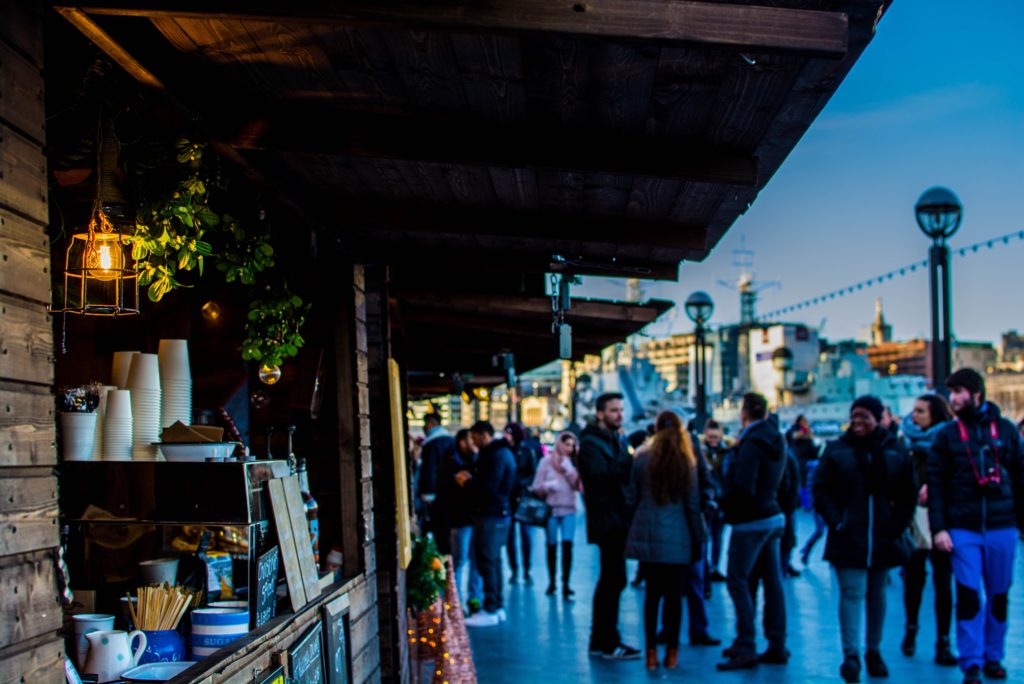 If you're not among the 8% or so of US households that qualify as an "accredited investor", then as a non-accredited investor your options for equity crowdfunding and online alternative investing can at first seem somewhat limited: many crowdfunding investment websites only accept accredited investors; there's an annual limit to how much anyone can invest in Reg CF investments (including accredited investors); and many Reg A+ investments also carry limits based on your income and net worth (there are no limits on how much you can invest in a Tier 1 Reg A+ offering – don't worry if you're confused, we can help you decode the alphabet soup).
Now, to be clear, those limits and restrictions are in place for a reason, and were developed with the intention of helping protect smaller and less sophisticated investors from, well, themselves.
Yet there are still plenty of folks out there earning quite respectable incomes and are just where they'd like to be in terms of net worth and retirement savings, but who don't currently meet those SEC guidelines for accredited investors.
And while there are certainly a growing field of choices for non-accredited investors when it comes to equity crowdfunding and online alternative investments, what if I told you that some of the most interesting options — including some that may have much higher limits than those under Reg CF or Reg A+ — could be much closer to home than you realize?
That's because even as the SEC was working out the details of what ultimately became Reg CF and Reg A+ (under JOBS ACT Titles III and IV respectively), many states went ahead and passed their own legislation opening up equity crowdfunding, often to everyday investors, and usually with much different limits than were eventually rolled out at the national level. The only catch? Both the investor and the business must be within the particular state (and so they're known as "intrastate exemptions" to the federal regulations).
As a quick example, residents of Alaska, Arizona, and Georgia can invest via equity crowdfunding in business in their state up to $10,000 per deal, even if they not accredited investors.
Details vary quite a bit by state, but there are now 35 states that offer equity crowdfunding choices to residents and local businesses, and many of them come with much different (and often much higher in aggregate) limits than what's found at the national level.
We've put together a handy map and corresponding table with resource links to help you sort out whether you have more equity crowdfunding options than you might have realized, depending on the state you live in. Click here for more: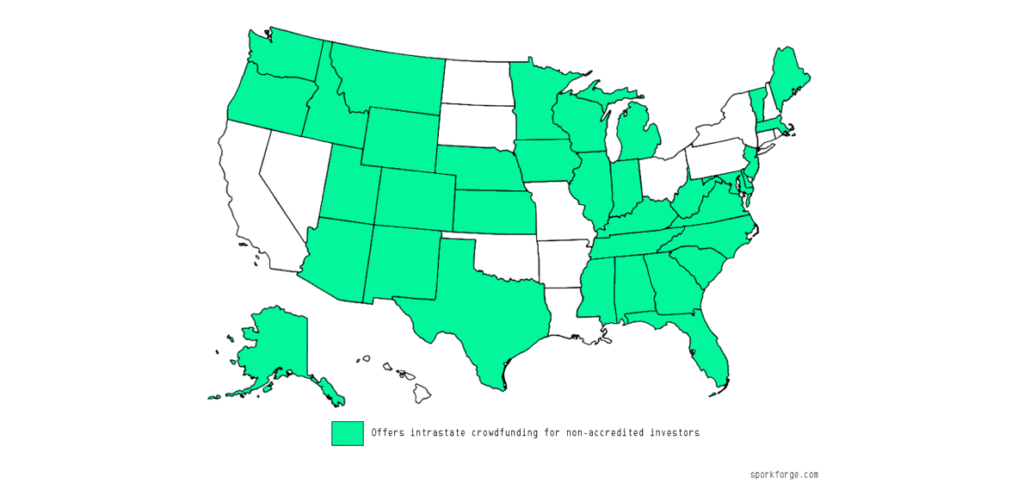 Again, to be clear, the federal limits are there for a reason, and you should never invest an amount via equity crowdfunding that you can't afford to lose entirely. But for non-accredited investors looking for even more options when it comes to equity crowdfunding, there may well be some excellent choices right around the corner.
---
Want to learn more but aren't sure where to start? You can explore 167 crowdfunding investment platforms in our database and learn more about the nuts and bolts of crowdfunding and alternative investing on our blog. Did you know you can use a self-directed retirement account to invest in many alternative investments? Rocket Dollar makes it easy, and when you sign up using that link you'll be helping to support YieldTalk.
Sponsored content
Other Investment Opportunities