31 Ways to Invest in 2021 Using Crowdfunding for Non-Accredited Investors
From real estate to startups to art and fine wine, non-accredited investors have a lot of choices among online crowdfunding and alternative investment platforms
Published 04 May 2017 by
Andrew Savikas
We may receive compensation from affiliate links on this site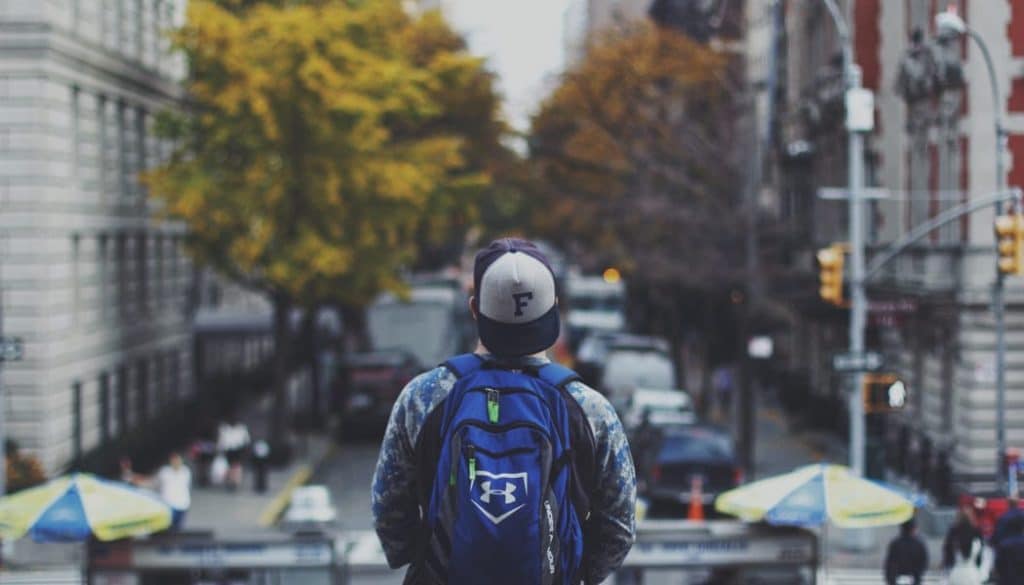 Exploring crowdfunding for non-accredited investors can be a confusing experience: there's a lot of new investment choices out there, but the reality is that most of the marketing money being spent right now (so most of the ads you've probably seen) about equity crowdfunding and real estate is going toward "Reg D" platforms that are only available to what the SEC calls "accredited investors". In general, that just means someone who either earns more than $200K per year or has a net worth of $1M or more. That also means much of the advertising leaves out more than 90% of US households, who don't meet the SEC's criteria for an accredited investor. Which is unfortunate, since one of the main goals of crowdfunding legislation was to open up more choices to "regular" investors.
Fortunately there are still plenty of options available in crowdfunding for non-accredited investors, with new ones popping up on a regular basis. Pulled from our database of crowdfunding and alternative investment platforms, here's 31 choices among online investment platforms offering crowdfunding for non-accredited investors. These span a wide range of investment types, from real estate to funding startups to fine art and wine, and most offer low minimums to get started. Please note: I am not a professional financial adviser, and you should not rely on anything here to guide your own investment decisions. Consult a professional if you need help with your particular situation.
Real Estate Investing
Most of the dozens of real estate crowdfunding platforms that have popped up in recent years cater to accredited investors, but a handful do have offerings opening up crowdfunding for non-accredited investors:
GROUNDFLOOR. Of the real estate offerings open to non-accredited investors, Groundfloor is the most similar to the Reg D platforms, by offering debt investments in individual properties. The minimum investment amount can be as low as $10 for some of the properties, and as of January 2018 is available nationwide (previously Groundfloor were only available in a few states and DC). Read our GROUNDFLOOR review.
Fundrise. Using SEC Reg A+, Fundrise offers multiple investment tiers open to non-accredited investors, including their "Core" offering, with a minimum investment of $1,000. Each tier offers multiple investment options depending on your goals. Read our Fundrise review.
Republic. Republic started out offering just investments in startups, but has recently expanded their offering through a number of acquisitions, and now offers a number of real estate investmeunts, some with minimums as low as $100. Read our Republic review.
RealtyMogul. Also utilizing Reg A+, RealtyMogul recently added what they call the MogulREIT, with an advertised return of 8% and also with a minimum investment amount of $1,000. Read our RealtyMogul review.
Modiv. Previously known as Rich Uncles, the minimum investment amount for Modiv is $1000 (though you can increase that in $100 increments). Read our Modiv review.
Streitwise. Streitwise offers REITs that are open to all investors, typically targeting specific commercial real estate sectors (for example, the current offering is for Office and Mixed Use properties). Target returns are 8-9%, and the minimum investment is $1007. Read our Streitwise review.
Small Change Small Change is a mission-driven investment platform focused on small transit-oriented developments. The minimum investment varies by project, but is typically $500-$1000. Read our Small Change Review.
DiversyFund. DiversyFund also offers REIT, investing primarily in large apartment buildings (100+ units) throughout the US. The minimum investment is $500. Read our DiversyFund Review.
Automation Finance. Automation Finance buys distressed mortgage loans at a discount, and then works with homeowners to modify or refinance the loan. Automation Finance targets an 8% annual return, and is open to all investors, with a minimum investment of $250. Read our Automation Finance Review.
Gridshare. A niche platform offering Reg CF debt and equity investments in clean energy projects (like solar and wind installations), Gridshare is open to anyone, with a $100 minimum investment. Read our Gridshare review.
Holdfolio. Investors purchase a fractional ownership interest in a portfolio of 10 single-family rental properties (or a single apartment building), receiving both fixed interest payments and a profit-share upon sale or refinance. Read our Holdfolio review.
Startups and other Business Financing
Some of the lowest barriers to entry crowdfunding for non-accredited investors are in financing startups and small businesses, with some offerings having minimums as low as $10. We covered many of these in 5 of the Best Equity Crowdfunding Sites for Beginning Investors, and you can also read some tips for quickly reviewing investment choices in The One Underrated Skill Every Crowdfunding Investor Should Practice. The links below are to our reviews of each platform:
Art, Fine Wine, and Collectibles
Wealthy people have been investing in things like art and wine for centuries, and now those investments are accessible to everyone, including non-accredited investors:
Music and performance royalties
Royalty Exchange is an online auction platform for royalty rights (primarily related to music). While specifics can vary considerably from auction to auction, you're investing in future income stream derived from royalty payments, primarily for music. For example, some auctions are for the "performance" rights associated with a catalog of songs such as radio, satellite radio, or streaming on Pandora. Read our Royalty Exchange review.
Cryptocurrency-related investments
While I'm reluctant to call cryptocurrencies like Bitcoin a true "investment", there are some opportunities in the ecosystem that are at least worth a look:
Outlet Finance offers an accessible way to invest in loans backed by cryptocurrency. Although they position themselves as akin to a high-yield savings account, they are not a bank and funds are not FDIC insured. Adventurous investors comfortable with the cryptocurrency ecosystem may find this a compelling place to park some money, but be sure to fully understand the risks beforehand. There is no minimum investment. Read our Outlet Finance review.
🏎️ CurioInvest. CurioInvest offers fractional ownership of exotic cars, sold via "Car Tokens", which entitle the token holder to a share of the profits when the vehicle is re-sold. A benefit of the token-based model is that in theory it is easy to re-sell your token to another investor.
Single Family Rentals
When investing in real estate with one of the real estate platforms above, you're buying some form of investment security, which gives you certain rights, but is not direct ownership of a property (ie, your name isn't recorded on a deed anywhere). However, another way to invest in real estate has long been to of course just buy a single-family home and rent it out (known as "SFR" for Single Family Rental). And while it does require a fair amount of money for a down payment, you don't need to be an accredited investor to buy a house. (And even if you live in an area with sky-high housing prices, if you buy your SFR in a low-cost market, the down payment can be much more manageable than it would be if you were investing nearby.)
So if you're unaccredited but have a healthy savings pile and aren't afraid of directly owning investment property, while it's not exactly crowdfunding for non-accredited investors, there are now several online investment platforms that provide full-service SFR investing, from property selection to financing assistance to helping with inspections and finding property managers:
State Exemptions allowing Crowdfunding for Non-Accredited Investors
As if crowdfunding for non-accredited investors wasn't confusing enough already, at least 35 states also have some form of law permitting residents who are non-accredited investors to invest in crowdfunding of businesses located within the state. Check out our list of state-by-state investment limits for non-accredited investors for more details.
---
Want to learn more but aren't sure where to start? You can explore 167 crowdfunding investment platforms in our database and learn more about the nuts and bolts of crowdfunding and alternative investing on our blog. Did you know you can use a self-directed retirement account to invest in many alternative investments? Rocket Dollar makes it easy, and when you sign up using that link you'll be helping to support YieldTalk.
Sponsored content
Other Investment Opportunities