4 Ways to Try Crowdfunded Impact Investing for as Little as $100
Crowdfunded impact investing has opened up a range of new choices for everyday investors to fund specific social and environmental outcomes
Published 25 July 2017 by
Andrew Savikas
We may receive compensation from affiliate links on this site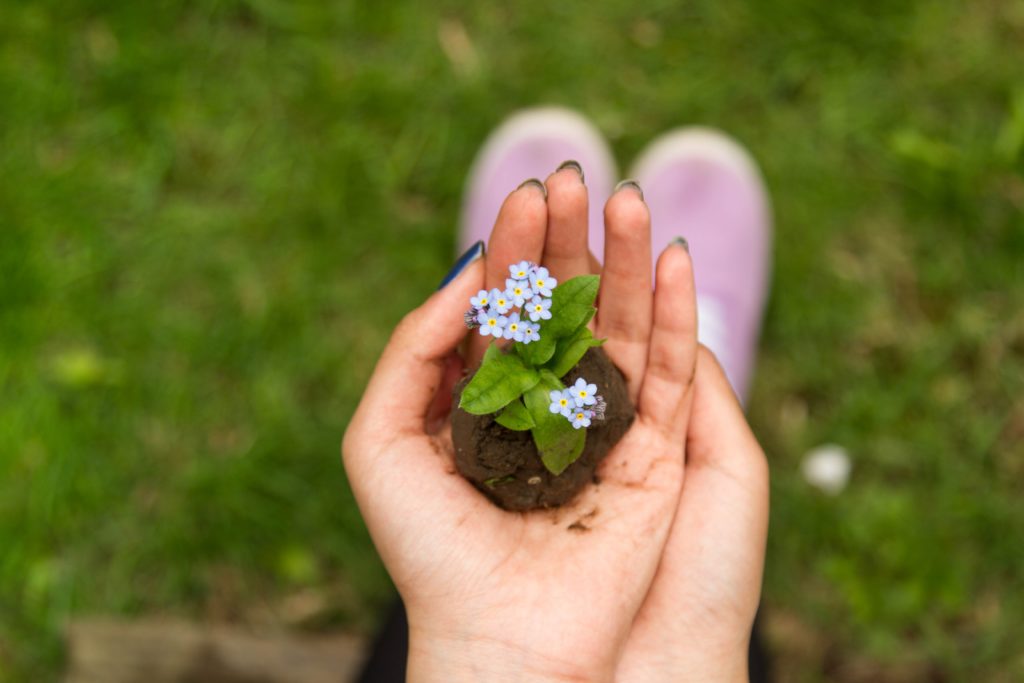 Impact investing is nothing new, but crowdfunded impact investing has opened up a range of new choices for everyday investors. Impact investing comes in many flavors, but regardless of the asset class it's typically aimed at delivering a specific social or environment outcome in addition to (or in some cases instead of) a financial return.
And as with many other parts of the alternative investment ecosystem, new investment platforms are opening up a lot of new and interesting crowdfunded impact investing choices, including asset classes like distressed mortgages that were previously very difficult to invest in unless you were quite wealthy or an institutional investor.
Pulled from our database of 80+ crowdfunding and online alternative investment websites, here are four investment crowdfunding sites (in no particular order) focusing as much on a specific mission-driven outcome as on a financial return.
1. Small Change - Fund Transit-Oriented Development
One of the few crowdfunded real estate platforms open to non-accredited investors (the minimum investment is $500), Small Change funds transit-oriented development that fits their sustainability and walkability criteria. Selection is limited, but for investors looking for a specific kind of civic crowdfunded impact investing, Small Change is worth a look.
Small Change focuses on financing projects that they believe can "transform cities for the better", as measured by a "Small Change Index" of Mobility, Sustainability, and Economic Vitality.
With an emphasis on principles of new urbanism and transit-oriented development, Small Change works to finance developers with novel projects for areas that may be underserved by traditional commercial development (this is a crowdfunded impact investing platform Jane Jacobs would have approved of…).
You can read our full review of crowdfunded impact investing site Small Change here.
2. Wunder Capital - Invest in Solar Energy Projects
Wunder offers investments in long-term funds (7-10 years) that finance a range of solar energy projects for organizations like small businesses, schools, and churches. Open only to accredited investors, the funds provide monthly cash flow of 6-8.5% with no fees. It's possible to find a better return on unsecured loans, but part of the upside with Wunder comes from crowdfunded impact investing by supporting clean energy.
According to their mid-year update report, Wunder's funds have made 53 solar loans so far in 2017 (compared with 39 in all of 2016). The minimum investment amount is $1,000.
You can read our full review of crowdfunded impact investing site Wunder Capital here.
American Homeowner Preservation (AHP) - Help Distressed Homeowners
Chicago-based AHP (American Homeowner Preservation) has one of the more interesting backstories among all of the real estate investment crowdfunding platforms, not just among those offering crowdfunded impact investing. From their offering circular filed with the SEC:
By 2004, (AHP founder Jorge) Newbery owned more than 4,000 apartment units nationwide and had a net worth he estimated in the tens of millions of dollars. Then financial disaster struck in the form of an ice storm on Christmas Eve 2004, which devastated Mr. Newbery's largest holding, the 1,100-unit Woodland Meadows complex in Columbus, Ohio. Mr. Newbery wound up in litigation with the insurer, and although the insurer eventually settled for $32 million, the settlement was too little, too late. Mr. Newbery lost everything and emerged $26 million in debt.

The experience led Mr. Newbery to a new purpose in life: to help others crushed by unaffordable debt. He started AHP in 2008 as a nonprofit organization with a mission of keeping families at risk of foreclosure in their homes. In 2009 AHP transitioned to a for-profit entity, but even today Mr. Newbery operates AHP and the Company with a dual purpose: to earn returns for Investors, but also to help struggling homeowners keep their homes.
After switching from a non-profit to a for-profit entity, AHP operated as an open-ended hedge fund from 2011-2013, and then began offering closed-end funds under Reg D (open only to accredited investors), and is now offering investments under Reg A+, open to everyone, including non-accredited investors, with a minimum investment of $100.
AHP buys pools of distressed mortgage loans at a discount, and then works with homeowners to modify or refinance the loan. If they aren't able to do either, AHP forecloses on the home and resells it through the REO process. Investors receive a 12% preferred return (and all of their principal back) before AHP earns any profits, but investors should be sure to understand this is an equity investment, not a debt investment, much less a secured one.
You can read our full review of crowdfunded impact investing site AHP here.
GridShare - Finance Renewable Energy Projects
GridShare is carving out their niche as a Reg CF portal financing renewable energy projects, including solar and wind, with investments open to anyone and at relatively low minimums (as low as $100).
Projects to date include a floating solar installation in Sonoma, CA, and bonds for a community wind project in Oregon.
Although GridShare is offering crowdfunded impact investing in a promising niche, sadly the site feels a bit stale and all their current projects are quite far from funded.
You can read our full review of crowdfunded impact investing site GridShare here.
Crowdfunded Impact Investing is in the Eye of the Investor
While these four crowdfunded investment platforms all fit within traditional notions of "impact investing", it's also fair to say that to one degree or another, all investment crowdfunding is crowdfunded impact investing, since investors are able to vote with their dollars in supporting specific real estate development projects, company and product types, and local businesses. Check out our database of 80+ alternative investment platforms to find options that help make the kind of impact you want to make (even if that's only an impact on your bottom line).
---
Want to learn more but aren't sure where to start? You can explore 162 crowdfunding investment platforms in our database and learn more about the nuts and bolts of crowdfunding and alternative investing on our blog. Did you know you can use a self-directed retirement account to invest in many alternative investments? Rocket Dollar makes it easy, and when you sign up using that link you'll be helping to support YieldTalk.
Sponsored content
Other Investment Opportunities