YieldTalk news and links - 17 September 2021
This week: A review of art-investing platform Masterworks; Are we in a housing bubble? 🤷 Blockchain sensibly explained
by
Andrew Savikas
We may receive compensation from affiliate links on this site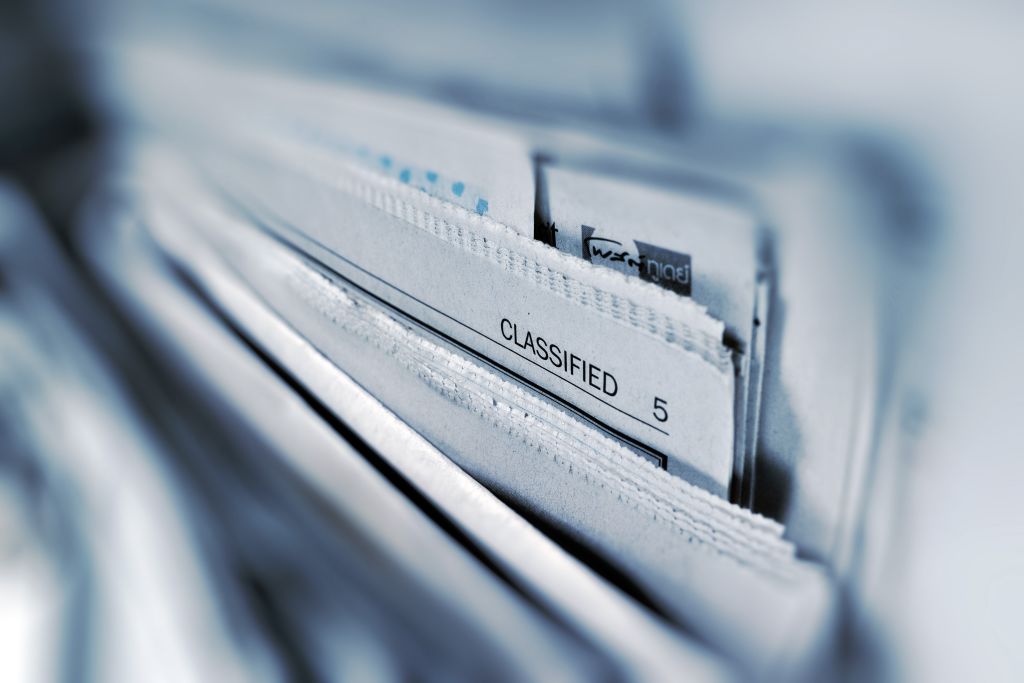 New/Updated Platform Reviews
Masterworks offers fractional investments in fine art from prominent painters like Banksy and Andy Warhol. Notably Masterworks also offers a secondary market, potentially offerings some liquidity to investors prior to the expected 3-10 year hold time. The website and investor resources are excellent, though prospective investors should note the substantial fees that may reduce their return. Read our full review.
Notable Offerings
Worth Reading this Week
A year ago a lot of investors with Commercial Real Estate (CRE) holdings were understandably a bit nervous 😬 about the impact of COVID-19. And while no doubt certain sectors are still feeling some pain (looking at you, downtown office space in citries like Boston, New York, and San Francisco), some see the pandemic (and more importantly the gobs of stimulus dollars spent in response) as actually preventing a CRE downturn (at least temporarily):
This feat is even more remarkable because commercial real estate tends to experience a correction about every 10 years, which would suggest it was coming due for a correction before the arrival of the coronavirus. The pandemic seemed fated to trigger that market reset, but instead, the pandemic became a pause in the economic cycle. More than a year later, market participants are combing through mixed economic indicators for signs of a correction that never arrived.
***
Are we in a housing bubble? Are we not in a housing bubble? 🤷 but Ben Carlson takes an interesting look at housing prices compared with disposable income, not just in the US, but also in Australia, the UK, France, and Canada, and makes the case that US housing prices aren't as crazy as they seem (hardly comforting to anyone who's actually tried to buy a house lately…)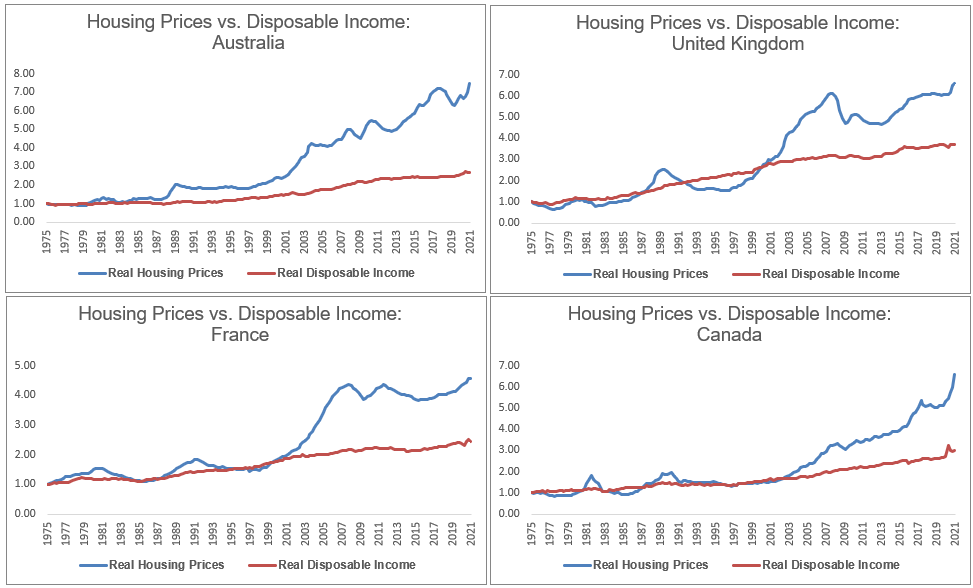 ***
Blockchain explained
Last week we talked about how more and more family offices (and even financial advisors) have started treating Bitcoin as a legitimate hedging option against inflation. But even as Bitcoin (and to some extent other cryptocurrencies) seep into the mainstream, the underlying "blockchain" technology remains positively abstruse for most mortals. This recent explainer from the Verge is one of the best I've seen so far, and provides an entertaining look at what a blockchain actually is:
You can think of a blockchain like an obsessive club filled with members who love to keep track of things. The club has a ton of complicated rules to make sure that every member writes down the exact same set of records about what happens each day (whether it's bird sightings, or beer tastings, or flower sales) and that once data is recorded and accepted, it becomes exponentially more difficult to change as more and more records are added on top of it. Then, usually, outsiders can come by and check out all their records and go, "Oh, wow, a cardinal flew by at 10AM in front of Mike's house. Cool."
No risk it, no biscuit
Speaking of blockchain, another investment option that's become quite popular recently is depositing money as a "stablecoin", which, if you kinda squint sort of acts like a money market account for the crypto space: a highly liquid place to park deposits for a while and earn slightly more interest than you'd get from a standard bank account. Except that at least for now, "slightly more" is actually "waaaay more" (think 4% instead of the 0.1-0.5% you'll see with most savings accounts these days). How can that be? Well, as Ben Carlson explains, it all comes down to risk:
This is still a nascent industry. There is no FDIC insurance. There aren't nearly as many regulations as a traditional bank account. There are other risks involved to earn these higher rates.
Again, these rates are really high for a deposit account because you're being compensated for taking on extra risk. Only you can decide if the rate you're being offered is worth taking that risk! But if you want to try it out, Blockfi is a solid choice (read our review).
(When it comes to assessing that risk, Quartz has a handy dandy guide on how to tell the crypto hype from the crypto reality)
***
This post from Inc. offers a simplistic (but still useful) roundup of 5 factors VCs look at when investing:
VCs are looking for companies that are about to take off. Sheryl Sandberg once said, "if you're offered a seat on a rocket ship, don't ask what seat! Just get on." If VCs respond positively to 3 out of 5 of the factors above, they will consider investing; 4 out of 5 is attractive; 5 out of 5 is a rocket ship about to take off.
Odds and Ends
---
Email subscribers get this roundup before it's published here. Join the thousands of investors who get alternative-investor education, news and resources -- along with notable investment offerings -- delivered right to their inbox: