Retiring Crowdfilings.com (and where to go instead for researching Reg CF issuers)
We're closing down Crowdfilings, but here's 6 great sites investors can use instead for tracking and learning more about Reg CF investments
Published 13 July 2019 by
Andrew Savikas
We may receive compensation from affiliate links on this site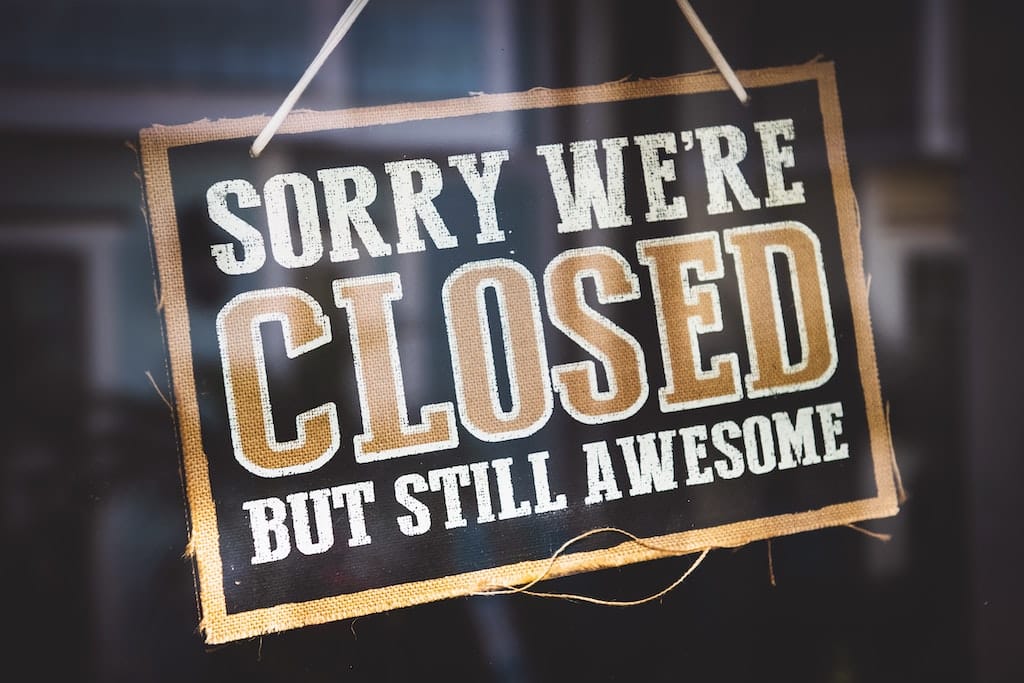 In 2017 I put together a simple database of all the publicly available Reg CF filings organized to make the information they contained easier to find for investors, and put it up at Crowdfilings.com.
Crowdfilings was born when I first started looking at Regulation Crowdfunding (Reg CF) investments in 2017, and discovered how hard it was to find information about the issuers besides what they said about themselves on their offering pages (while those offering pages do include some mandatory disclosures, they are essentially marketing pages).
And while there was often quite a bit of helpful information contained within each issuer's formal SEC filings, as anyone who's tried using the SEC's website can attest, it's not always easy to find what you're looking for.
Over the past 2 years I got a lot of great feedback about Crowdfilings from investors (and even academic researchers) who found it valuable as a research tool, but the reality is that as the side project of a side project, it was often starved of time and attention to improve and expand.
The good news is that the landscape has changed a lot since 2017, and now there many more places for investors to go to find the kind of information I tried to surface with Crowdfilings — and they're all doing it at least as well (and in most cases even better) than I did.
So if you're looking for information on Reg CF issuers, here's 6 places to go, depending on the kind of information you're looking for.
DisclosureQuest: Just the facts, ma'am
DisclosureQuest is a service from the folks at Crowdfund Insider, and it's essentially a realtime feed of new Reg CF, Reg A, and Reg D filings. There's little in the way of analysis or search/browse filters, and the filing data itself is just the raw SEC filing in a preview window, but if you're just looking to keep up with new offerings, it's a fine tool.
SEC Gems: Drinking from the firehose
If you're looking for a deep dive into all of the SEC filings, SECGems is a fantastic tool. It's a bit intimidating at first, but they do an admirable job of making it approachable, especially given how much data they offer (it includes all SEC filings, including those from public companies).
CrowdLustro: Advanced search across Reg CF deals
Something I never quite worked out how to do with Crowdfilings was track the amounts raised during the offerings. The folks at CrowdLustro include that information about each offering, and provide some super useful search and sort filters (like security type and minimum investment amount).
StartupBenchmark: A focus on deal discovery
Along with Crowdlustro, Startup Benchmark falls into the category of "sites like Crowdfilings, but built by people with much better design sensibilities than me". Startup Benchmark doesn't have quite as many filtering options as CrowdLustro, but they also include the amounts raised, and explicitly categorize offerings using tags like "high revenue" and "ending soon".
KingsCrowd: Deal-by-deal analysis
The most ambitious of the Reg CF deal-discovery sites, KingsCrowd acquired similar site Crowditz (though the latter still appears to be operating). KingsCrowd does fairly extensive research and analysis of many Reg CF deals, including market sizing and sector analysis. The depth of the research is welcome, though the quality of the analysis can vary a lot from deal to deal (and occasionally drifts into hyperbole when it comes to the realistic potential). Aspiring to establish a Morningstar-style rating system, KingsCrowd also stands out by having raised money themselves through Reg CF (via StartEngine and NetCapital).
Crowdwise: Reg CF investor education
Crowdwise doesn't offer issuer-specific data or analysis, but I mention them here because they're squarely focused on quality Reg CF investor education, and I certainly welcome as much of that as possible.
---
Want to learn more but aren't sure where to start? You can explore 168 crowdfunding investment platforms in our database and learn more about the nuts and bolts of crowdfunding and alternative investing on our blog. Did you know you can use a self-directed retirement account to invest in many alternative investments? Rocket Dollar makes it easy, and when you sign up using that link you'll be helping to support YieldTalk.
Sponsored content
Other Investment Opportunities