StartEngine is one of the largest investment crowdfunding platforms, using Reg CF and Reg A+ (as well as Reg D) for certain side-by-side offerings) to offer investments in startups to anyone, in some cases for as little as $100. The selection is broad, and spans a wide range of industries from fashion to health care to electric vehicles, but investors should know curation is very limited, so investment quality can vary widely among available offerings.

Our Rating
Excellent
StartEngine
Investment Types: Venture
Sectors: Cleantech, Food/Beverage, Robotics, Sports, and Transportation
Minimum Investment: $100
Open to all investors
 Pros
Open to non-accredited investors
One of the largest Reg CF investment platforms, with very wide selection of available investments (60+ as of this writing)
Low investment minimums
Very detailed investor presentations, with easy to find Q&A history
Many investments also offer perks at various investment levels
 Cons
Startup investments are inherently risky and illiquid
No curation or due diligence of offerings (beyond minimum background checks and anti-fraud checks)
Valuations set entirely by company raising money
Confusing network of related entities
Accepts investments via credit card, which seems irresponsible
Overview
This StartEngine Review will help you learn more about StartEngine's investment offerings, including how the alternative investments on StartEngine are structured, and what your potential returns might be. You can read more about the criteria we use to review investment platforms here.
StartEngine is a Title III Funding Portal (aka Reg CF) registered with the SEC and governed by FINRA, and they also operate an entity for raising money via Title IV (Reg A+). While some investment crowdfunding sites take a highly curatorial approach to selecting companies, StartEngine is among the platforms with more of an open marketplace philosophy, with offering companies subjected only to minimal due diligence to screen out "bad actors" and ensure baseline compliance with SEC rules.
Is StartEngine Legit?
Yes, StartEngine is "legit" in the sense that it is a legitimate, regulated business and is a legit investment option open to anyone over the age of 18.
StartEngine is among a growing crop of crowdfunding and online alternative investment platforms, most of which have launched in the wake of the 2012 JOBS Act.
In the second half of 2017, StartEngine began rapidly accelerating their number of new offerings, and in early 2018 overtook Wefunder for total new Reg CF offerings. The company reported generating more than $4.9 million in revenue in 2018, with more than $80 million invested on the platform from 180,000 registered users.
You can invest in StartEngine using a Self-Directed IRA or 401(k) like the ones offered by our friends at Rocket Dollar.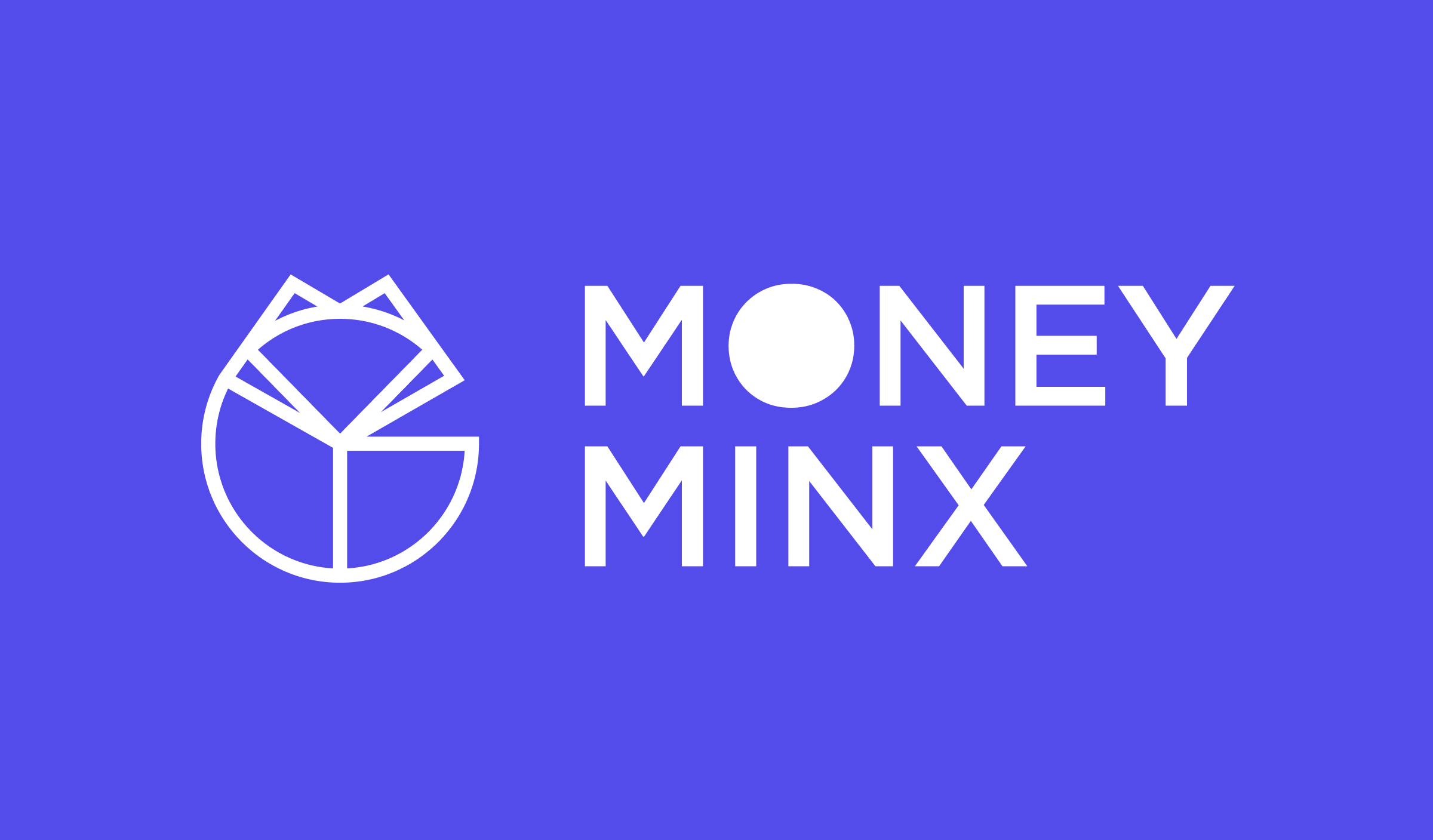 👋 Before you make your next investment, do what we do at YieldTalk and track your net worth and investment portfolio (including alternatives and crypto) in one place with Money Minx.
Open your free account  
Types of investments StartEngine offers
StartEngine offers investments in startups and growth-stage companies. Earlier-stage startups are generally riskier, though may offer the potential for a greater return in the long run (that is, if they return anything at all). StartEngine's investment span a wide range of industries and verticals, from apparel to mobile apps, to solar, to electric vehicles, and much more.
Recently StartEngine also began offering "Initial Coin Offerings", known as ICOs, which leverage the emerging cryptocurrency ecosystem. Cryptocurrencies and ICOs are very new, and investors should exercise extra caution while exploring them as investments. Notably in addition to startups and ICOs, StartEngine currently offers investors the opportunity to invest in StartEngine itself using a Reg A+ offering. These ICOs come in the form of Security Token Offering (STO), or cryptocurrencies representing equity in a company. Tokens and cryptocurrencies are still very new additions to the investment landscape, and investors should exercise caution and be sure to fully understand what they're investing in.
What do you get when investing with StartEngine?
The specific security types vary by investment, but usually investors receive common stock or a convertible note. All of the offerings on StartEngine appear to be direct investments, rather than through a special-purpose vehicle like an LLC. Investors in ICOs may receive "token" units denominated in a cryptocurrency.
How does StartEngine make money?
There are no fees to investors. StartEngine charges companies that raise money on their platform 6-8% of the amount raised. However, issuers can offset these costs by charging a processing fee of 2.5% to investors which is charged on top of the price of shares.
Potential returns and cashflow
Investments on StartEngine are high-risk investments in startups and growth companies. There are no interest or dividend payments, and except under very limited circumstances, the investment must be held for at least 12 months, with minimal expectation of any market after that period. Most startup investments lose some or all of their value.
Breadth of offerings on StartEngine
StartEngine has a wide selection of investments available (more than 60 as of mid 2019), but as covered below StartEngine does not curate their offerings at all. So while some other platforms (such as SeedInvest and Microventures) advertise that only a small percentage of companies applying ever make it in front of investors, StartEngine takes the opposite approach (similar to Wefunder). Offerings span a range of industries and types of companies, including some like sportswear, movies – and even a lice clinic – that rarely come to mind when thinking about "startups", but may be able to rally enthusiastic customer bases to participate in their offerings.
Regulatory framework and due diligence expectations
While some other platforms emphasize their curatorial approach to reviewing companies looking to raise money (like SeedInvest, which advertises that fewer than 1% of companies that apply are approved for listing), StartEngine clearly takes a different approach, performing only the minimum due diligence required to screen out "bad actors" and ensure compliance with SEC filings.
That approach does mean there's a lot of investment choices available on StartEngine, but it's an important difference in approach that prospective investors should be aware of in considering investments and performing their own due diligence.
This review was first published on 25 March 2017, and last updated on 04 May 2019.
---
Our Rating
Excellent
Active Offerings from StartEngine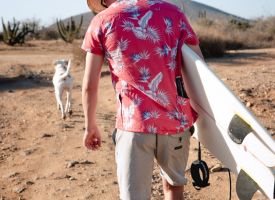 California Cowboy
California Cowboy is a direct-to-consumer apparel brand that is one of the first companies to create the 'after sport' apparel category. The brand utilizes its unique social technical design approach to produce a vibrant style that brings out the inner extrovert in all who wear it. With unique elements that enhance functionality, every piece of clothing is meant to augment the social experience of the wearer.
Read More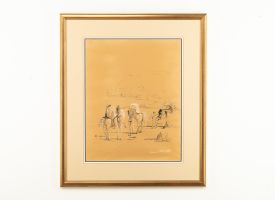 Series Art #DALI
StartEngine Collectibles brings you an opportunity to diversify your portfolio with Salvador Dali, Cavaliers sur la plage (recto), Equisse d'un chevalier avec lance (verso), 1937, gouache, pen and brush, and India ink on light brown paper (recto), pen and India ink (verso), 30 7/8 x 22 7/8 inches. Please note Owner's Bonus members have priority for this investment for the first 7 days.
Read More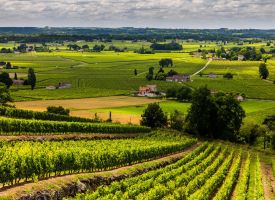 Bordeaux Collection
StartEngine Collectibles brings you an opportunity to diversify your portfolio through a collection of quality wines from the legendary region of Bordeaux. Please note Owner's Bonus members have priority for this investment for the first 7 days.
Read More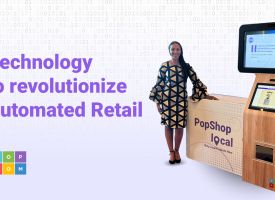 PopCom
We believe self-service and automation are the future of retail. At PopCom, we understand that successful brands are intelligent, mobile, and resilient so we built our technology in their image. Our automated retail technology platform equips entrepreneurs and brands with future-ready retail solutions that allow rapid retail expansion, incredible customer experiences, and powerful sales data. \we are redefining omnichannel strategy for worldwide brands with our automated retail technology platform. From Fortune 500 companies to smaller e-commerce entrepreneurs, we provide a new direct-to-consumer channel backed by innovative data, and frictionless transactions.
Read More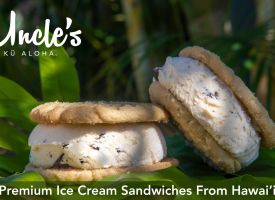 Uncle's Ice Cream
Uncle's Ice Cream is a premium craft ice cream sandwich brand delivering dozens of remarkable, tropical and traditional flavors to convenient locations across O'ahu. After nine years as a beloved wholesaler on O'ahu, we are now expanding to the mainland US, with a nearly-completed production facility in Las Vegas to provide distribution to the Southwest.
Read More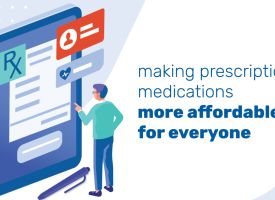 ScriptCo
ScriptCo is attempting to revolutionize healthcare by selling prescription medications at cost, ZERO markup. The company believes that they are the first and only pharmacy in America doing this. The quote tool on their website provides transparency, allowing anyone to search for any generic medicine to see the actual wholesale cost. ScriptCo is helping thousands of Americans in 48 states and DC, saving them $1,000 on average compared to people with health insurance, based on an internal phone survey.
Read More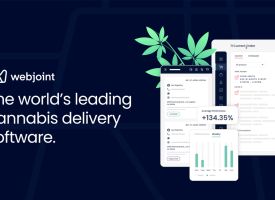 WebJoint
WebJoint is a leader in the field of cannabis delivery software, currently serving more than a third of licensed and operating cannabis deliveries in California. In a blooming industry that is expected to grow to $176 billion in retail sales by 2030, this company has processed more than $244 million worth of orders in California, Massachusetts, Maine, and Michigan, while continuing to expand its operations to all legalized cannabis states.
Read More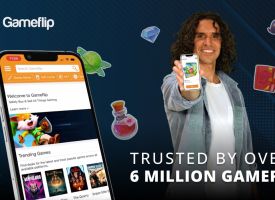 Gameflip
Gameflip is a leading marketplace powered by advanced technology that ensures simple, safe transactions for all things digital – offering gamers the ability to "flip" their gaming items and assets. With sales on our platform of $140M+ to date, $10M raised from Silicon Valley VCs, and the application of commercial blockchain technology, we are changing gaming and aim to power digital commerce for the gaming metaverse.
Read More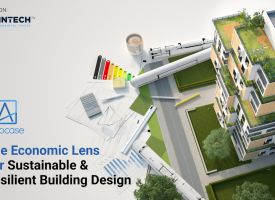 Autocase
Autocase is a Cloud-based Software as a Service (SaaS) company that is pioneering Economic Analysis software for buildings. At the intersection of PropTech and ClimateTech, our platform provides predictive analytics for carbon, life-cycle costs, and stakeholder benefits in order to cost-justify greener, healthier buildings and help design teams achieve true sustainability.
Read More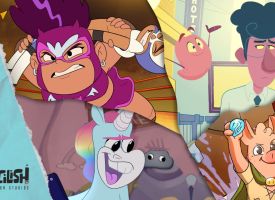 Pencilish Animation Studios
Pencilish Animation Studios is a new entertainment company ready to disrupt how new animation content is created, released, and monetized. Made up of top industry professionals from Disney, Warner Brothers, and more, Pencilish is developing world-class IP, co-owned by our everyday investors, for entry into a multi-billion-dollar global market.
Read More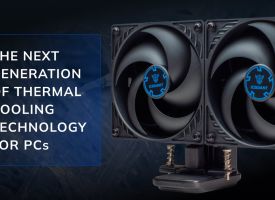 IceGiant
IceGiant is planning to disrupt the computer industry with a new, patented technology that cools even the most powerful chips. As a trend, computer chips are getting hotter and hotter, and their heat levels have recently started going beyond the capabilities of the status quo cooling solutions. This is where IceGiant's unique, in-market cooling technology comes in. We pick up where the competition falls off.
Read More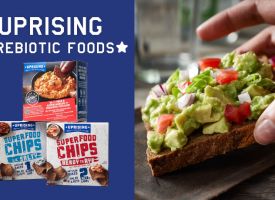 Uprising Food, Inc.
Uprising is aiming to fix a broken food system by inventing, selling and distributing a new generation of staple foods. Our products are born in an Artisan bakery and backed with the latest health science. All Uprising product lines feature low-carb, prebiotic, all-in-one, functional food ingredients. The products appeal to modern diets and deliver medical grade health benefits. They are also gluten-free, keto friendly, paleo-approved, all while supporting gut health. Uprising's products are so powerful, they are currently being researched at Wright State University for their effects on the gut microbiome. Uprising's products are backed by high-profile experts like Dave Asprey and beloved by Dr. Gundry.
Read More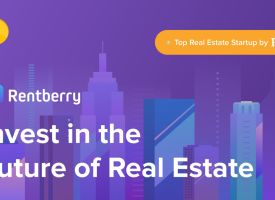 Rentberry
Rentberry is a fully operational long-term rental platform that leverages technology to ensure a seamless rental experience - offering tenants the ability to save millions in rental deposits.
Read More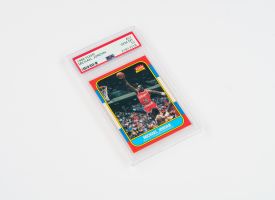 Michael Jordan: Rookie Card
StartEngine Collectibles brings you an opportunity to diversify your portfolio with Michael Jordan's Fleer Rookie Card. Please note this offering is reserved for Owner's Bonus members for the first 7 days.
Read More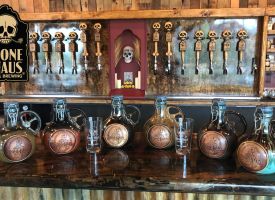 Bone Haus Brewing by Skullenwink, LLC
Bone Haus Brewing is a brewery with a strong connection to their mantra and community. Their beer tells a story of making the most out of life's adventures, and their revenue and rapid growth shows Bone Haus's massive potential for success in an emerging market. Sharing a beer with fellow adventurers goes a long way to celebrate the moment and to plan the next adventure.
Read More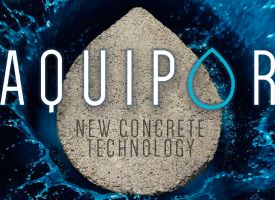 Aquipor
AquiPor is planning to advance a new permeable concrete technology disrupting two significant markets - stormwater infrastructure and concrete production. These two pillars of AquiPor could create a green solution to stormwater pollution and flooding in our cities, provided in a low carbon process that creates concrete from reclaimed materials. This innovation has been thoughtfully designed to hopefully meet the needs of a changing climate.
Read More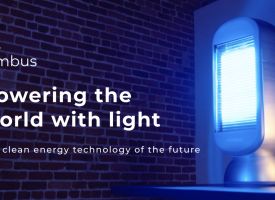 Nimbus
Using advanced energy transfer technology to power heavy-duty industrial automation. Our vision is to power modern civilization with light, dramatically altering the future of energy technologies across the industrialized world.
Read More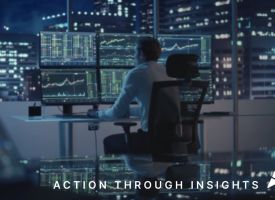 Trade Algo
TradeAlgo is a global market data leader on a mission to make investing simple and fair. Modern investors require access to real-time data for independent insights, and TradeAlgo provides these insights through cutting-edge algorithms and AI. We are ushering in a new era of equitable trading by providing retail investors the tools that only hedge funds and large corporations have enjoyed - until now.
Read More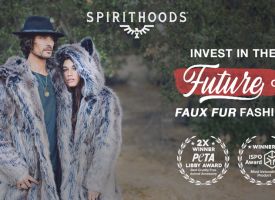 SpiritHoods
We design bold animal inspired fashion & home goods that we feel transforms the way people interact with each other and the world. We believe our products challenge fashion norms and give people exciting new choices when it comes to their personal style. All of our products are made with 100% fake faux fur and we donate 10% of net profits to nonprofits that support endangered animals and preserve their habitat.
Read More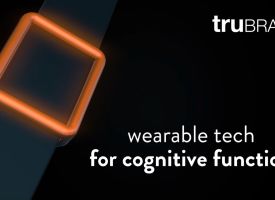 TruBrain
TruBrain is a profitable brand in high-performance cognitive nutrition with over $17 million in lifetime sales. We deliver patent-pending brain food designed by neuroscientists to enhance your memory, focus, sleep, and more. Our personalized formulas will empower you to be the best version of your unique self.
Read More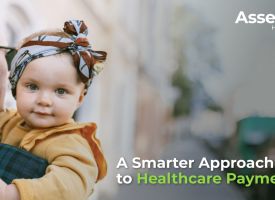 Asserta Health
Asserta Health has built a healthcare payment utility that allows people with insurance to pay for healthcare at the time it is delivered without the need for claims. We believe the only way to make healthcare affordable is to pay for it the same way we pay for everything else - directly, transparently, immediately. With Asserta's payment infrastructure, employers and patients can know the price in advance, and providers can be paid in real-time without claims and billing.
Read More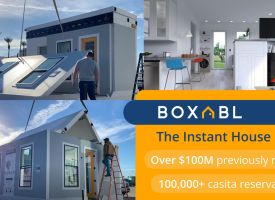 Boxabl
Boxabl has created a building system that's compatible with scalable factory mass production. Our mission is to significantly lower the cost of homeownership for everyone. Obsessively designed to the highest standards of quality, strength, and sustainability to last for generations.
Read More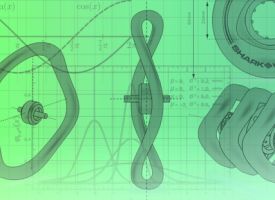 Shark Wheel
The Shark Wheel is the reinvention of the wheel. It has been scientifically proven to outperform the traditional wheel in most categories including reduced friction in motion, longevity, speed and rough terrain performance.
Read More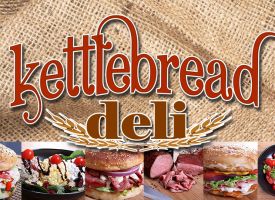 Kettlebread Franchising Corporation
Kettlebread Deli Restaurant is a uniquely-styled premium fast-casual sandwich shop that believes it is ripe for expansion and franchising as an iconic national brand. Our mission is to ride the wave of the growing fast-casual dining market while introducing our suspiciously awesome and all-natural specialty sandwiches, house-made soups and chowders, and chef-inspired salads to people across Southern New England and eventually coast to coast.
Read More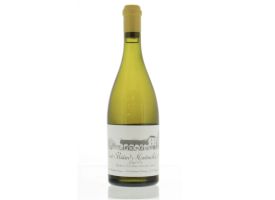 Domaine d'Auvenary Criots Batard Montrachet 2011 (3 bottles)
StartEngine Collectibles brings you an opportunity to diversify your portfolio with Criots Batard Montrachet 2011 (3 bottles). Please note Owner's Bonus members have priority for this investment for the first 7 days.
Read More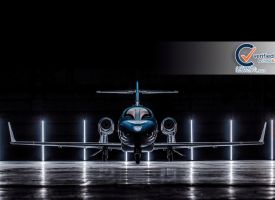 Jet Token Inc.
Jet Token aims to revolutionize the private jet industry in a period of record demand, empowering travelers to conveniently look, book and fly any aircraft right from the palm of their hands. Until Jet Token, owning aircraft, booking private flights, trading or selling aircraft time, and connecting private flights with commercial flights, all on the same itinerary in one convenient mobile application had never been possible. Jet Token expects to supercharge the $200 billion private jet industry by putting control back in the hands of the traveler.
Read More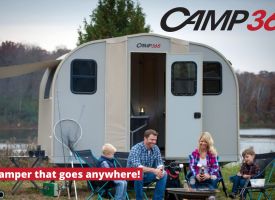 Camp365
Camp365 designs and manufactures a new type of compact, towable camper that is allowing more people to enjoy camping and outdoor recreation without changing their everyday lifestyle. Our aerodynamic, ultra-lightweight camper can be towed by almost any car or UTV, while the compact design allows it to be easily stowed in a garage.
Read More
PI Energy
To make solar energy far more practical and competitive, Pacific Integrated Energy, Inc. (PI Energy) is developing a next-generation of solar photovoltaic (PV) materials. Our novel materials are thin and flexible solar nanofilms, which enable solar PV with a low installed-cost, that is safe, and can be applied on almost any surface. These combined advantages open vast new untapped markets for clean energy.
Read More
Sponsored content
Other Investment Opportunities