StartEngine is one of the largest investment crowdfunding platforms, using Reg CF and Reg A+ (as well as Reg D) for certain side-by-side offerings) to offer investments in startups to anyone, in some cases for as little as $100. The selection is broad, and spans a wide range of industries from fashion to health care to electric vehicles, but investors should know curation is very limited, so investment quality can vary widely among available offerings.

Our Rating
Excellent
StartEngine
Investment Types: Venture
Sectors: Cleantech, Food/Beverage, Robotics, Sports, and Transportation
Minimum Investment: $100
Open to all investors
 Pros
One of the largest Reg CF investment platforms, with very wide selection of available investments (60+ as of this writing)
Low investment minimums
Very detailed investor presentations, with easy to find Q&A history
Many investments also offer perks at various investment levels
Open to all investors
 Cons
No curation or due diligence of offerings (beyond minimum background checks and anti-fraud checks)
Valuations set entirely by company raising money
Confusing network of related entities
Accepts investments via credit card, which seems irresponsible
Startup investments are already inherently risky and illiquid, and additional uncertainty around cannabis industry adds to that risk
Overview
This StartEngine Review will help you learn more about StartEngine's investment offerings, including how the alternative investments on StartEngine are structured, and what your potential returns might be. You can read more about the criteria we use to review investment platforms here.
StartEngine is a Title III Funding Portal (aka Reg CF) registered with the SEC and governed by FINRA, and they also operate an entity for raising money via Title IV (Reg A+). While some investment crowdfunding sites take a highly curatorial approach to selecting companies, StartEngine is among the platforms with more of an open marketplace philosophy, with offering companies subjected only to minimal due diligence to screen out "bad actors" and ensure baseline compliance with SEC rules.
Is StartEngine Legit?
Yes, StartEngine is "legit" in the sense that it is a legitimate, regulated business and is a legit investment option open to anyone over the age of 18.
StartEngine is among a growing crop of crowdfunding and online alternative investment platforms, most of which have launched in the wake of the 2012 JOBS Act.
In the second half of 2017, StartEngine began rapidly accelerating their number of new offerings, and in early 2018 overtook Wefunder for total new Reg CF offerings. The company reported generating more than $4.9 million in revenue in 2018, with more than $80 million invested on the platform from 180,000 registered users.
Types of investments StartEngine offers
StartEngine offers investments in startups and growth-stage companies. Earlier-stage startups are generally riskier, though may offer the potential for a greater return in the long run (that is, if they return anything at all). StartEngine's investment span a wide range of industries and verticals, from apparel to mobile apps, to solar, to electric vehicles, and much more.
Recently StartEngine also began offering "Initial Coin Offerings", known as ICOs, which leverage the emerging cryptocurrency ecosystem. Cryptocurrencies and ICOs are very new, and investors should exercise extra caution while exploring them as investments. Notably in addition to startups and ICOs, StartEngine currently offers investors the opportunity to invest in StartEngine itself using a Reg A+ offering. These ICOs come in the form of Security Token Offering (STO), or cryptocurrencies representing equity in a company. Tokens and cryptocurrencies are still very new additions to the investment landscape, and investors should exercise caution and be sure to fully understand what they're investing in.
What do you get when investing with StartEngine?
The specific security types vary by investment, but usually investors receive common stock or a convertible note. All of the offerings on StartEngine appear to be direct investments, rather than through a special-purpose vehicle like an LLC. Investors in ICOs may receive "token" units denominated in a cryptocurrency.
How does StartEngine make money?
There are no fees to investors. StartEngine charges companies that raise money on their platform 6-8% of the amount raised. However, issuers can offset these costs by charging a processing fee of 2.5% to investors which is charged on top of the price of shares.
Potential returns and cashflow
Investments on StartEngine are high-risk investments in startups and growth companies. There are no interest or dividend payments, and except under very limited circumstances, the investment must be held for at least 12 months, with minimal expectation of any market after that period. Most startup investments lose some or all of their value.
Breadth of offerings on StartEngine
StartEngine has a wide selection of investments available (more than 60 as of mid 2019), but as covered below StartEngine does not curate their offerings at all. So while some other platforms (such as SeedInvest and Microventures) advertise that only a small percentage of companies applying ever make it in front of investors, StartEngine takes the opposite approach (similar to Wefunder). Offerings span a range of industries and types of companies, including some like sportswear, movies – and even a lice clinic – that rarely come to mind when thinking about "startups", but may be able to rally enthusiastic customer bases to participate in their offerings.
Regulatory framework
While some other platforms emphasize their curatorial approach to reviewing companies looking to raise money (like SeedInvest, which advertises that fewer than 1% of companies that apply are approved for listing), StartEngine clearly takes a different approach, performing only the minimum due diligence required to screen out "bad actors" and ensure compliance with SEC filings.
That approach does mean there's a lot of investment choices available on StartEngine, but it's an important difference in approach that prospective investors should be aware of in considering investments and performing their own due diligence.
This review was first published on 25 March 2017, and last updated on 04 May 2019.
---
Our Rating
Excellent
Active Offerings from StartEngine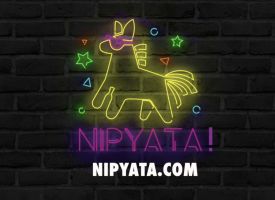 Nipyata
Nipyata is an online platform that helps beverage alcohol brands connect with consumers by creating unique branded experiences to increase brand awareness and improve online sales. We partner with both emerging beverage alcohol brands and the world's largest beverage alcohol brands. We monetize through Paid Media, Direct To Consumer (DTC) E-commerce, and Software as a Service (SaaS).
Read More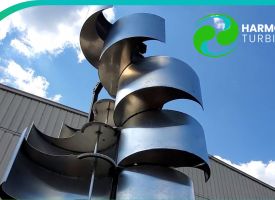 Harmony Turbines
At Harmony Turbines, we are working to develop leading-edge residential and small-scale wind turbine systems that stand out in the crowd. That's because our units are beautiful, silent in operation, and safe all around - able to produce full power even during severe weather. We are in our development stage with the hope that this campaign will lead toward starting production.
Read More
Phizzle
Phizzle is a market leader in automating and digitizing scientific lab instruments used in pharma and other clean manufacturing environments. The vast majority of these instruments are not connected to a cloud based solution to harmonize or digitize their data. Phizzle is a first-mover in this market with a patented IoT solution that can remotely operate multiple types and vendors of lab instruments from the cloud. Phizzle has a recurring revenue contract with a Fortune 75 company and is FDA-compliant in its use case, which we believe is the first of its kind. The company is seeking funding to scale its operations and accelerate its current pipeline.
Read More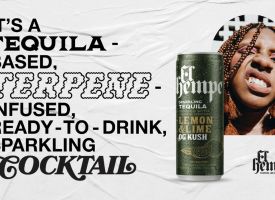 El Hempe
We believe that El Hempe is one of the first ready-to-drink (RTD) sparkling tequila cocktails that feature the aromatic terpenes of cannabis. Our THC and CBD-free drinks combine the herbaceous terpenes of cannabis with the smooth, crisp taste of sparkling tequila to create a delicious beverage that bridges the cannabis and cocktail worlds. El Hempe comes in three delicious flavors that anyone can enjoy any time of the year.
Read More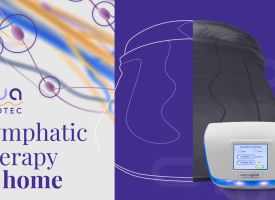 Eva Medtec
Eva Medtec is a medical technology enterprise that launched commercially in 2021 with its flagship product, the Neuroglide™, and has raised $3.7M to date.
Read More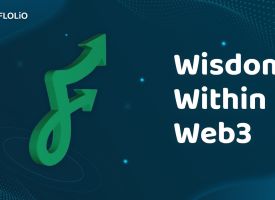 FLOLiO
FLOLiO is a multifaceted digital assets ecosystem that empowers NFT traders and creators via asset management, aggregated analytics, web3 marketing mechanisms, and more. The company launched with a free, consumer-focused platform where users can accurately assess their digital asset portfolio, gain valuable industry insights, and make informed trading decisions. FLOLiO is in the pre-revenue stage of development. FLOLiO is combining those consumer learnings with an automated sales & royalty sharing feature that is being packaged to NFT Creators as a unique, web3 Performance Marketing tool.
Read More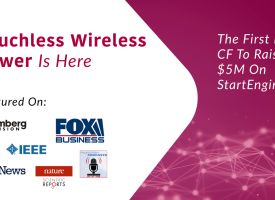 WiGL
WiGL is the umbrella technology creating the future for smart, touchless, networked wireless power. WiGL, Wireless-electric Grid Local Air Networks (pronounced "wiggle"), is bringing new technologies developed for the Department of Defense to make everyone's life more convenient .. by creating a network of targeted energy to power or recharge the Internet of Things ("IoT"). WiFi gets you wireless internet, WiGL gets you wireless power.
Read More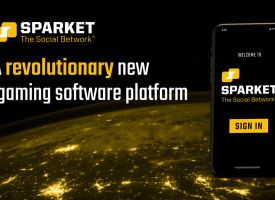 Sparket: The Social Betwork™
Sparket has created The Social Betwork™, an innovative igaming platform helping our operating partners grow their live event wagering volume and reach. We provide a bet-on-anything platform allowing users to place bets within their communities (Betworks), from professional sports to e-sports, reality TV, award shows, golf tournaments, and more. We are currently in-market with our preliminary free-to-play partnerships and approaching Gaming Labs International (GLI) certification 33, which is a major milestone towards regulatory approvals for future real money wagering software. Our technology is patent pending with the USPTO, and is built with an eye on integrating Web 3.0 and blockchain technologies by decentralizing the entire wagering process. This will enable trusted users to provide event metadata and confirm outcomes as we pursue our mission to democratize live event wagering.
Read More
LIFT Aircraft
We are creating a future where anyone can fly… and that future is starting now. Personal flight has historically only been available to a privileged few with the time and money to fly traditional aircraft. At LIFT, we've created a "drone for people" that anyone can pilot - making the joy and utility of zero-emissions, personal, vertical flight accessible to all.
Read More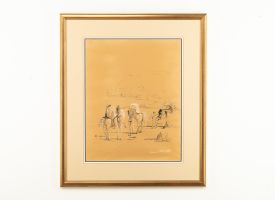 Series Art #DALI
StartEngine Collectibles brings you an opportunity to diversify your portfolio with Salvador Dali, Cavaliers sur la plage (recto), Equisse d'un chevalier avec lance (verso), 1937, gouache, pen and brush, and India ink on light brown paper (recto), pen and India ink (verso), 30 7/8 x 22 7/8 inches. Please note Owner's Bonus members have priority for this investment for the first 7 days.
Read More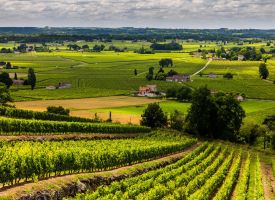 Bordeaux Collection
StartEngine Collectibles brings you an opportunity to diversify your portfolio through a collection of quality wines from the legendary region of Bordeaux. Please note Owner's Bonus members have priority for this investment for the first 7 days.
Read More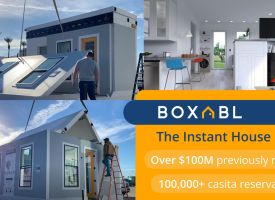 Boxabl
Boxabl has created a building system that's compatible with scalable factory mass production. Our mission is to significantly lower the cost of homeownership for everyone. Obsessively designed to the highest standards of quality, strength, and sustainability to last for generations.
Read More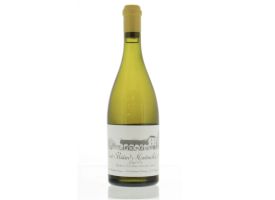 Domaine d'Auvenary Criots Batard Montrachet 2011 (3 bottles)
StartEngine Collectibles brings you an opportunity to diversify your portfolio with Criots Batard Montrachet 2011 (3 bottles). Please note Owner's Bonus members have priority for this investment for the first 7 days.
Read More
Sponsored content
Other Investment Opportunities