2017 Ultimate Guide to Real Estate Crowdfunding for Non-Accredited Investors
Non-accredited investors have more options than ever before to participate in real estate, a category of investments that is actually larger than the entire stock market
Published 25 September 2017 by
Andrew Savikas
We may receive compensation from affiliate links on this site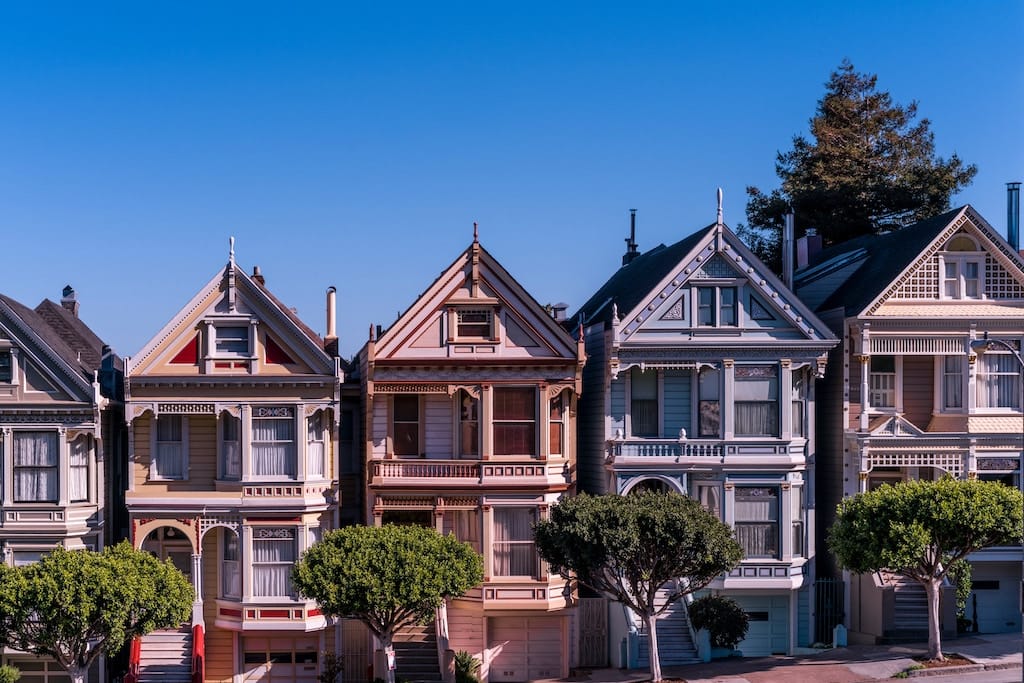 Many of the biggest real estate investment crowdfunding sites remain open only to accredited investors (in short, those who earn more than $200K/year or have a net worth greater than $1M), but as the investment crowdfunding ecosystem enabled by the 2012 JOBS Act continues evolving, there's more options than every when it comes to real estate crowdfunding for non-accredited investors.
Below you'll find an updated list of investment crowdfunding and online alternative investment platforms where non-accredited investors can participate in online real estate investing. The list is divided into three sections:
Any investment carries risk, and real estate (crowdfunding or otherwise) should only be a portion of an overall portfolio. If you're just getting started, there's great tools out there like Personal Capital that can help you get a handle on your overall financial picture as you're deciding whether and how much to invest in real estate. (You can read about my own experience learning the ropes of real estate investment crowdfunding here).
And when considering one of these investment platforms and deciding if it's a good fit for you, there's lots to consider, including things like:
What's the platform's track record? How long has it been around? Is it well-financed? What happens to your investment if the platform shuts down?
What's the minimum investment?
What specific kind of investments are available? Are you investing in a single property, a specific group of properties, or a general fund (ie a REIT) that may buy and sell many properties over time?
What kind of security will you receive? Is it debt or equity? What is your position on the "capital stack" What are your rights in the event of a default or a delay?
What kind of return can you expect? Are the projected returns shown net of fees? Are there regular cash distributions? Is there any further upside if a property or properties are sold?
What are the fees and expenses? These can vary widely by platform and investment, and fees are not necessarily a bad thing if they help ensure everyone involved with your investment is motivated to see it succeed.
What kind of regulatory framework is the investment offered under? For example, Reg CF mandates specific background checks and disclosure requirements, as well as requiring that those raising money open up an online forum to ask questions (and review answers from other investors), while Reg D imposes no such requirements (though the deal sponsor may of course be more than happy to answer your questions).
(While finding answers to those questions for all of these platforms would take quite a bit of time and effort, fortunately we're here to give you a huge head start in your own research. You can find much of this information right here in our database of investment website reviews and profiles. Click on any of the platforms mentioned below to see our in-depth profile and review.)
Real Estate Investment Crowdfunding for Non-Accredited Investors
The sites listed in this section typically use one of the new kinds of fundraising options opened up by the 2012 JOBS Act, either SEC Reg A+ or Reg CF. (though one, Holdfolio, does use the same Reg D framework used by most of the real estate crowdfunding investment sites that are limited to accredited investors).
Minimum Investment: 500
Company's description:Real estate meets technology, with one simple goal: Earn better returns.
Fundrise deserves a lot of credit for continually and aggressively innovating within the investment crowdfunding ecosystem. Launched initially as a platform for investing directly in specific properties (and small funds), they're quickly evolving into essentially a real-estate oriented roboadvisor. In addition to offering a range of real estate investment products (both commercial and residential), they've also crowdfunded more than $12M from individual investors in Fundrise itself using Reg A+.
Low minimums and easy diversification choices are a plus, but the combination of a target market of relatively unsophisticated investors and a complex set of inter-related entities and fee relationships will leave many scratching their heads when it comes to navigating actual returns vs expenses.
Fundrise is incredibly effective at marketing, branding, and promotion, and is clearly pursuing an aggressive growth strategy with an emphasis on reaching younger investors investing relatively small amounts. Their website is modern, approachable, and very consistent with roboadvisor offerings from companies like Betterment.
👉 Read our full review of Fundrise.
Minimum Investment: $
Company's description:
Founded in 2006 as a more traditional REIT, they rebranded in 2016 as "Rich Uncles" as part of a strategy to offer REITs via direct marketing to smaller investors (ie, crowdfunding). Like the other major platforms on this list offering Reg A+ REITs, Rich Uncles features low minimums, and an easy way for non-accredited investors in particular to get broad exposure to commercial real estate, with both regular cash distributions and the potential for long-term equity appreciation.
Monthly cash distributions (with optional reinvestment) and broad diversification for a low minimum investment make Rich Uncles worth a closer look, though for now they are not available in all states.
👉 Read our full review of Rich Uncles.
Minimum Investment: $1000
Company's description: Commercial Real Estate Investing for All
RealtyMogul is one of the larger real estate investment crowdfunding platforms, and part of the first generation of venture-backed platforms that emerged in the wake of the changes brought by the 2012 JOBS Act. As with many of their peers, RealtyMogul seems to be evolving their model over time. There are fewer individual property investments on offer and the ones that are available or coming soon have relatively high minimums), with a growing emphasis on their relatively new "MogulREIT" offerings, which are the ones they have open to non-accredited investors.
Their first REIT had a $1,000 minimum investment, though their latest seems to have increased the minimum investment to $5,000. RealtyMogul has an excellent website user experience and high-quality investor education resources and FAQs.
👉 Read our full review of RealtyMogul.
Minimum Investment: $
Company's description:
Chicago-based American Homeowner Preservation (AHP) buys pools of distressed mortgage loans at a discount, and then works with homeowners to modify or refinance the loan. If they aren't able to do either, AHP forecloses on the home and resells it through the REO process (which is when a lender sells a property via a real estate agent). Investors receive a 12% preferred return (and all of their principal back) before AHP earns any profits, but should be sure to understand this is an equity investment, not a debt investment – much less a secured one.
AHP has one of the more interesting backstories among real estate investment crowdfunding platforms. From their offering circular filed with the SEC:
By 2004, (AHP founder Jorge) Newbery owned more than 4,000 apartment units nationwide and had a net worth he estimated in the tens of millions of dollars. Then financial disaster struck in the form of an ice storm on Christmas Eve 2004, which devastated Mr. Newbery's largest holding, the 1,100-unit Woodland Meadows complex in Columbus, Ohio. Mr. Newbery wound up in litigation with the insurer, and although the insurer eventually settled for $32 million, the settlement was too little, too late. Mr. Newbery lost everything and emerged $26 million in debt.

The experience led Mr. Newbery to a new purpose in life: to help others crushed by unaffordable debt. He started AHP in 2008 as a nonprofit organization with a mission of keeping families at risk of foreclosure in their homes. In 2009 AHP transitioned to a for-profit entity, but even today Mr. Newbery operates AHP and the Company with a dual purpose: to earn returns for Investors, but also to help struggling homeowners keep their homes.
After switching from a non-profit to a for-profit entity, AHP operated as an open-ended hedge fund from 2011-2013, and then began offering closed-end funds underReg D (open only to accredited investors), and is now offering investments under Reg A+, open to everyone.
👉 Read our full review of American Homeowner Preservation.
Minimum Investment: $20000
Company's description: Invest in a portfolio of properties we already own.
Holdfolio is the effort of an ambitious local Midwest real estate company to scale up and attract investment from well outside their market. And while many of the crowdfunded real estate investment platforms actively avoid non-accredited investors, Holdfolio has embraced the nuances of Rule 506(b) that permit non-accredited investors into Reg D offerings under certain conditions (like Microventures, Holdfolio speaks by phone with every prospective investor, in part to fulfill their obligation to confirm "suitability" of their investments for each investor).
Holdfio investors purchase a debt or equity fractional interest in a portfolio of 10 single-family rental properties (or a single apartment building), receiving fixed interest payments (with the debt investments) as well as a rental-revenue share and a profit-share upon sale or refinance. Worth a look for an adventurous and experienced real estate investor (especially non-accredited ones), but some notable downsides are regional scope and relatively short track record.
👉 Read our full review of Holdfolio.
Minimum Investment: $10
Company's description: Private lending, now public. Earn average returns of 10%.
Groundfloor offers fractional investments in short-term real estate loans. They have ultra-low minimums ($10) and are open to non-accredited investors, but unfortunately are currently limited to just 8 states plus the District of Columbia. Groundfloor has an excellent interface for browsing properties and managing investments.
Groundfloor reviews a borrower's loan application (they say only 5% are approved), grade the loan on a sliding scale, and then open it up to the investor base for funding (some other platforms "pre-fund" the loans as a lender themselves, reselling those loans to investors over time).
Groundfloor is now available nationwide (previously Groundfloor were only available in a few states and DC).
👉 Read our full review of Groundfloor.
Minimum Investment: $5000
Company's description: Streitwise is a revolutionary real estate investing company that enables accredited and unaccredited investors the ability to invest in a non-traded REIT and get recurring dividend income
stREITwise is a fast-follower entering the market proven out by other Reg A+ REIT platforms. As with a number of other real estate investment crowdfunding platforms, stREITwise is the offshoot of an existing commercial real estate investment firm (California-based Tryperion Partners).
Like the other major platforms offering Reg A+ REITs, stREITwise features low minimums, and an easy way for non-accredited investors in particular to get some exposure to commercial real estate, with both regular cash distributions and the potential for long-term equity appreciation. While some other REITs offer monthly payments, stREITwise distributes dividends quarterly, and does not currently offer an automated dividend reinvestment program.
While their first REIT focuses on those sub-$20M office properties, according to founder and CEO Jeff Karsh, stREITwise intends to expand their lineup over time with more property-type-specific REITs, such as apartments, industrial, or retail.
👉 Read our full review of stREITwise.
Small Change
Minimum Investment: $500
Company's description: We Bring You Projects That Make Cities Better. You Invest In Them.
While there are now dozens of crowdfunding real estate platforms, Pittsburgh-based Small Change is carving out a niche by focusing on financing projects that they believe can "transform cities for the better", as measured by a "Small Change Index" of Mobility, Sustainability, and Economic Vitality. Small Change funds transit-oriented development that fits those sustainability and walkability criteria.
With an emphasis on principles of new urbanism and transit-oriented development, Small Change works to finance developers with novel projects for areas that may be underserved by traditional commercial development (this is a real estate crowdfunding platform Jane Jacobs would have approved of…).
Selection is limited, but for non-accredited investors looking for a specific kind of civic impact as much as a return, Small Change is well worth a look.
👉 Read our full review of Small Change.
Minimum Investment: $15000
Company's description: Become an owner or lender in branded hotels for as little as $15,000 per share. Invest your money next to industry professionals.
EquityRoots is a niche platform offering equity and debt investments in hotel projects, with some open to non-accredited invetstors. Minimums are high ($15K+) and there's not much open inventory of opportunities, but it's worth a look for investors interested specifically in hotels.
EquityRoots joins Reg D platform Hotel Innvestor (which is only open to accredited investors) in targeting hotel investments. Started in 2014, they list 2 projects funded, with 1 open investment.
👉 Read our full review of Equity Roots.
Venture.co
Minimum Investment: $100
Company's description: Diversify how you invest with access to new private companies in exciting industries raising funding with offerings open to both accredited and every day investors.
Venture.co is a Vermont-based broker-dealer offering what can best be described as an eclectic mix of crowdfunding investment opportunities. Although their site also references two related companies, "Pitch.it" and "Designbook" offering other services to entrepreneurs, neither appears active at the time of this writing. Their mix of offerings includes real estate investments, though also at this writing offered investments from bottled water to hardware to vodka, with some available to non-accredited investors (most investments are only open to accredited investors, and have high minimums). Their site features excellent educational content.
👉 Read our full review of Venture.co.
Minimum Investment: $500
Company's description: The New Way for Everyone to Invest in Real Estate
DreamFunded is a Title III Funding Portal that recently "pivoted" from offering startup investment to instead offering investments in real estate projects. As of this writing, there are not yet any open real estate investments. With no track record on real estate, minimal information on investment structure or fees, and no open investments, for now the other platforms on this list may be better places to look for crowdfunded real estate investments, but DreamFunded is worth keeping an eye on.
👉 Read our full review of DreamFunded.
Minimum Investment: $1000
Company's description: You Can Invest in Real Estate. Start Small, Dream Big
One of the relatively few crowdfunded real estate platforms to use Reg CF (along with Small Change and DreamFunded), MinnowCFunding is a Title III Funding Portal open to all investors. Selection is quite limited, the website is lackluster, and as of this writing only one investor has signed on to fund the sole active project. For now, there are plenty of other real estate investment platforms open to non-accredited investors with a better selection and more usable website, but I'm including MinnowCFunding on this list for completeness.
👉 Read our full review of MinnowCFunding.
A note on State-specific investments via Intrastate Crowdfunding Exemptions Alongside the federal changes that came with the JOBS Act, many states have also passed legislation allowing non-accredited investor residents to invest in local businesses and crowdfuned real estate investments. It is quite a patchwork of rules (and only applies to residents in about 35 states), but if you happen to be a non-accredited investor in one of those states, it may be worth a look to see if there are real estate investment crowdfunding opportunities available closer to home. You can see which states have so-called intrastate exemptions permitting non-accredited investors to participate in crowdfunding investments by clicking here, along with links to further details.
Other Ways Non-Accredited Investors can Invest in Real Estate
While real estate investment crowdfunding gets a lot of attention, there are two more traditional ways of investing in real estate that remain open to anyone, and have also experienced some important changes recently. If one of your goals is to diversify your investments and add exposure to real estate, these are also worth considering.
Direct Ownership of Real Estate
Perhaps the most "traditional" way of investing in real estate, buying one or more entire rental properties has also seen a wave of innovation as new online platforms have emerged with the goal of simplifying the investment process and making it more efficient to match buyers and sellers of income-producing rental properties. These are open to anyone to invest, but since you're buying an actual piece of property, they do typically require a sizable down payment (and unlike owner-occupied homes, investment properties rarely qualify for reduced down payment amounts, though the FHA does have a program offering loans on multi-family properties with down payments as low as 3.5%). The good news is that some of the most profitable rental properties in terms of cash flow relative to purchase price are on the more affordable end of the price scale.
While not, strictly speaking, "crowdfunding", here's three online investment platforms that can make finding and buying (and managing) a rental property quite easy, especially if you're looking for properties outside your own area.
Minimum Investment: Down payment on property
Company's description: Own an income producing house with as little as $20K down. No hassle.
Roofstock is a marketplace for buying and selling single-family rental properties, most of which are offered with a "certification" and some even include a rent guarantee
Roofstock is an exclusive marketplace, which means that unlike some other sites pulling in rental properties from MLS listings, the homes for sale on Roofstock are not offered for sale elsewhere. The benefit to the investor is that it's easy to browse and search for a rental property, and requires far less hands-on management then going out and finding, buying, and managing a rental property yourself, through you may be able to find a better deal by working directly with a broker or agent to find a property and/or managing the property yourself.
👉 Read our full review of Roofstock.
Minimum Investment: Down payment on property
Company's description: Build a diversified residential real estate portfolio using HomeUnion's end-to-end services of property selection, acquisition, management and sale to match your financial goals
HomeUnion is an updated take on "turnkey" rental properties. They source the properties and handle all ongoing property management. The benefit to the investor is that it's easy to browse and search for a rental property, and requires far less hands-on management then going out and finding, buying, and managing a rental property yourself. The main disadvantages are that you pay for that service, and overall you may be able to find a better deal by working directly with a broker or agent to find a property and/or managing the property yourself.
HomeUnion provides handy calculators for estimating your monthly cash flow and overall return, and the projections include deductions for standard expenses like maintenance and vacancies.
👉 Read our full review of HomeUnion.
Minimum Investment: Down payment on property
Company's description: Find Your Next Single-Family Investment Property Now
Investability is essentially a search engine for finding rental properties, along with various partner relationships to offer other services to investors like financing, insurance, and property management. Most of their listing are pulled from the MLS service, through they do also have what they describe as "exclusive" listings.
👉 Read our full review of Investability.
Publicly-traded stocks and REITs
Publicly-traded REITs have been around for more than 40 years, and you might even own a few in your 401K without even knowing about it. Last year, the S&P 500 index made an important change, which was to separate out real estate as its own sector. There are also a number of ETFs that let you track various baskets of REITs. There's a very useful screener over at REIT.com.
You can of course also purchase individual stocks in real estate-related companies, like home builders, or home goods stores like Wayfair or Lowes, or real-estate related companies like Zillow, though if your goal is to diversify away overall market risk, that's probably not going to do the job … (disclosure: I own a very small amount of Zillow stock).
---
In large part because of a rapidly changing regulatory and technological landscape, non-accredited investors have more options than ever before to participate in a category of investments that is actually larger than the entire stock market. Getting started with real estate investing can be really exciting, and you'll probably learn a lot along the way. Starting small early on and only investing what you can afford to lose at first can help make sure any mistakes don't set you too far back on your progress toward your financial goals.
---
Want to learn more but aren't sure where to start? You can explore 167 crowdfunding investment platforms in our database and learn more about the nuts and bolts of crowdfunding and alternative investing on our blog. Did you know you can use a self-directed retirement account to invest in many alternative investments? Rocket Dollar makes it easy, and when you sign up using that link you'll be helping to support YieldTalk.
Sponsored content
Other Investment Opportunities